Apple sees no reason to make touch-capable MacBook Pro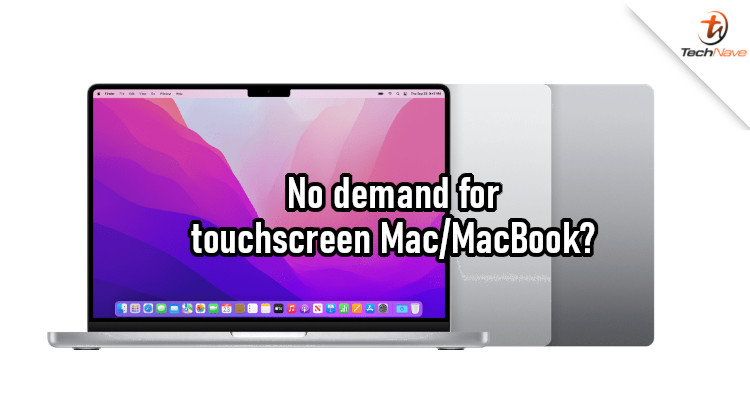 The Apple MacBook Pro is easily one of the most popular high-end laptops for creators these days. And when it comes to creators, a touchscreen can be useful if they want to sketch directly on it. However, that might never become a reality.
According to AppleInsider, an Apple executive mentioned that the company has no plans to make a hybrid device. In other words, we won't be seeing any 2-in-1 or touch-capable MacBook. While Apple does listen to its customers' feedback, it doesn't see a need to add more direct input methods for the Mac or MacBooks.
"We make the world's best touch computer on an iPad. It's totally optimized for that. And the Mac is totally optimized for indirect input. We haven't really felt a reason to change that." - John Ternus, Apple Senior Vice President of Hardware Engineering
Apple considers its iPad the best touch computer and has optimised it to function in that manner. This is why the iPad Pro is powerful enough to run even PC apps. In our opinion, Apple can solve this by making macOS available on iPads. Since the company is starting to use the M1 chip for its products, it's should be possible to do so.
Other than touchscreens, the executive also claimed that its customers aren't asking for water-resistant laptops so that probably won't happen either. But how about you, would you want these features? Let us know in the comments, and stay tuned to TechNave for more news like this.