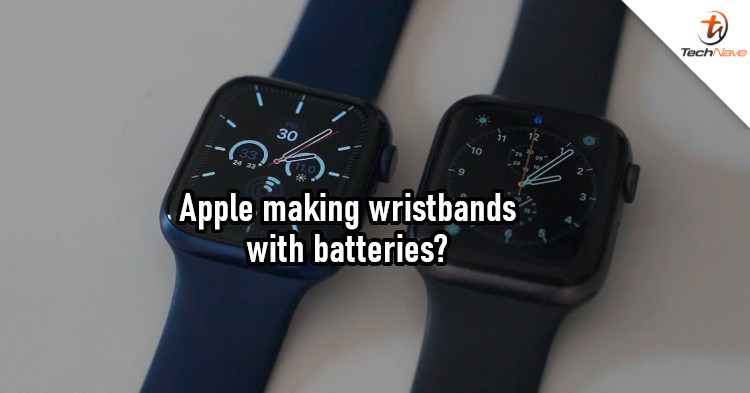 Now that more brands have smartbands and smartwatches, leading companies need to have new ideas to stay ahead. Apple seems to have a pretty good one too if it ends up becoming a reality. Specifically, we're referring to a patent for a unique smartband design.
According to AppleInsider, Apple has submitted a new patent detailing a watch band that's capable of storing batteries in it. There will be a connector that links multiple small batteries within the band together, as well as to the watch body. This Battery Band could provide Apple with flexibility in design, allowing them to make more space in future Apple Watch series devices for other components or extend the battery life.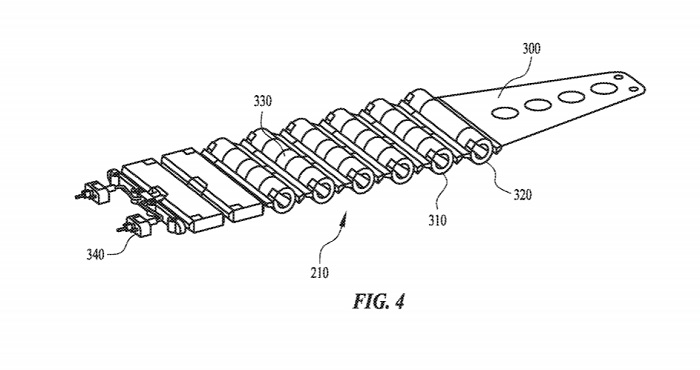 An illustration of how the wristband could be designed
There's also a second patent for a stretchable band made out of fabric material. With this type of band, users could wear the Apple Watch not just on their wrist but also attach it to other parts of their body. It could also enable the creation of other types of devices, such as a tracker that can be attached to a user's ankle.
Of course, it's important to remember that patents don't always result in actual products, so take these with a grain of salt. Still, what do you think about these new ideas? Let us know in the comments below and stay tuned to TechNave.com for more news like this.