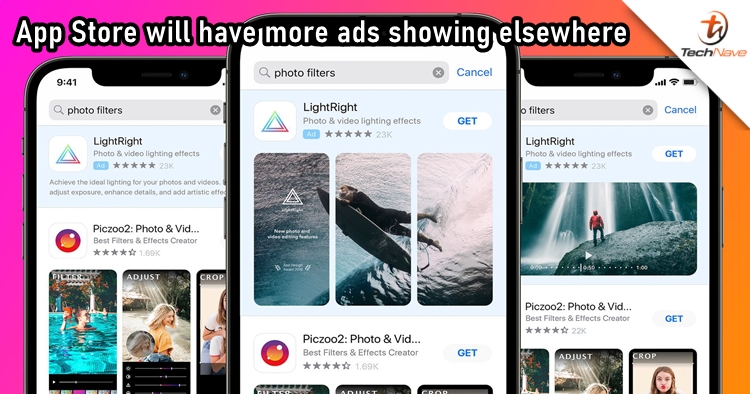 Photo courtesy of MacRumors
Currently, ads only appear on the Apple App Store's main "Search" tab and in the Search results, but it seems like they're spreading to even more places with this new report. According to 9to5Mac, the tech giant is adding a new ad slot to its "Today" homepage tab and on individual app pages.
The Today tab is the first thing that loads when iOS users open the App Store. Therefore, it might be annoying as they would have to be bombarded by the ads when they want to install some new apps. The other new space is in the "You Might Also Like" section of an app's product page. These new ads are supposed to let developers promote their apps alongside Apple's content and will be clearly marked as ads.
"Apple Search Ads provides opportunities for developers of all sizes to grow their business. Like our other advertising offerings, these new ad placements are built upon the same foundation—they will only contain content from apps' approved App Store product pages, and will adhere to the same rigorous privacy standards," stated Apple. Therefore, Apple should still uphold its users' privacy despite injecting more ads into the App Store.
What do you think about this news? Leave a comment to let us know your opinion, and stay tuned to TechNave.com for more tech reports.