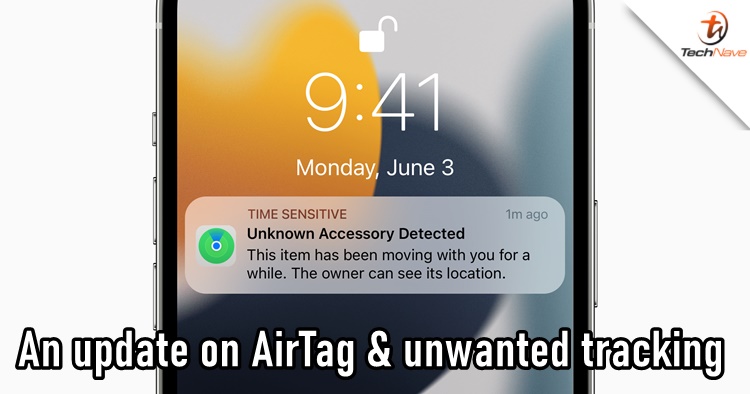 While the idea of tracking your missing items sounds like a great idea, some people have apparently abused the AirTag to stalk others. Launched last April, Apple just released a statement on an update on the AirTag and unwanted tracking.
With this in mind, Apple has been working closely with various safety groups and law enforcement agencies. Should you encounter any such matter, every AirTag has a unique serial number and paired AirTags are associated with an Apple ID. Paired account details can be provided to law enforcement as long as there's a valid request.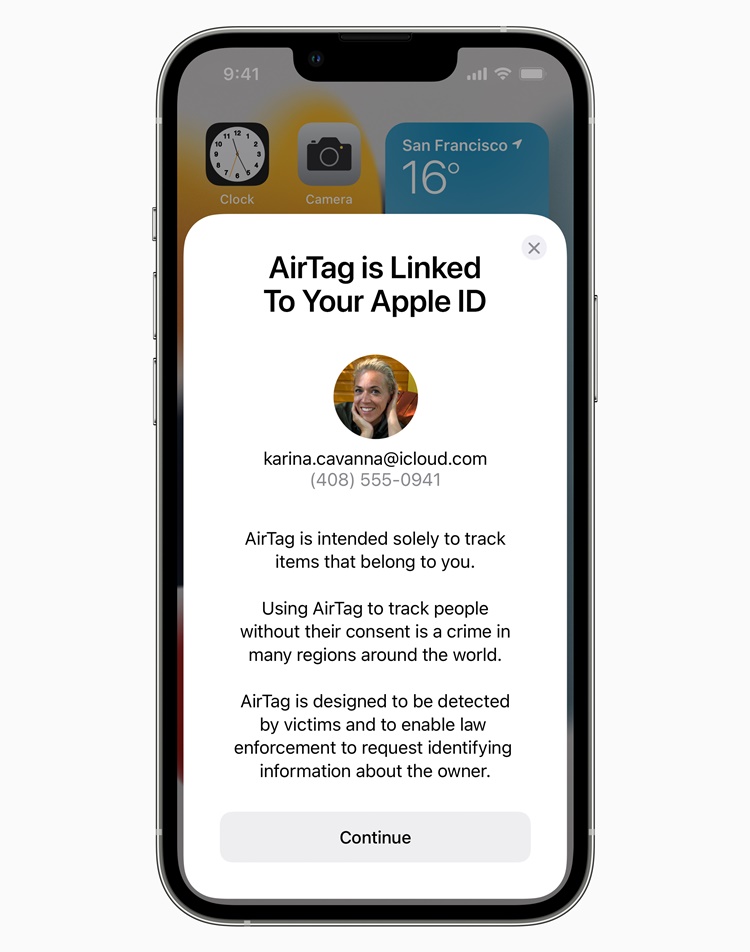 Apple is also planning to set new privacy warnings in an upcoming software update. So whenever a user is setting up a new AirTag for the first time, he or she will see the warning label on misusing the device that can lead to law enforcement arrestment. Moreover, the company will also update the alert users receive to indicate that AirPods (3rd Gen, Pro, Max or a third-part Find My Network accessory) have been travelling with them instead of an "Unknown Accessory."
On top of that, there are other updates tidbits from Apple about the AirTag which are:
Precision Finding:

This capability allows recipients of an unwanted tracking alert to locate an unknown AirTag with precision. iPhone 11, iPhone 12, and iPhone 13 users will be able to use Precision Finding to see the distance and direction to an unknown AirTag when it is in range. As an iPhone user moves, Precision Finding fuses input from the camera, ARKit, accelerometer, and gyroscope to guide them to the AirTag through a combination of sound, haptics, and visual feedback.

Display alert with sound:

When AirTag automatically emits a sound to alert anyone nearby of its presence and is detected moving with your iPhone, iPad, or iPod touch, we will also display an alert on your device that you can then take action on, like playing a sound or using Precision Finding, if available. This will help in cases where the AirTag may be in a location where it is hard to hear, or if the AirTag speaker has been tampered with.

Refining unwanted tracking alert logic:

Our unwanted tracking alert system uses sophisticated logic to determine how we alert users. We plan to update our unwanted tracking alert system to notify users earlier that an unknown AirTag or Find My network accessory may be travelling with them.

Tuning AirTag's sound:

Currently, iOS users receiving an unwanted tracking alert can play a sound to help them find the unknown AirTag. We will be adjusting the tone sequence to use more of the loudest tones to make an unknown AirTag more easily findable.
That's all, folks. Hope none of you has experienced the unwanted tracking over the past few months. Stay safe and stay tuned for more trending tech news at TechNave.com.