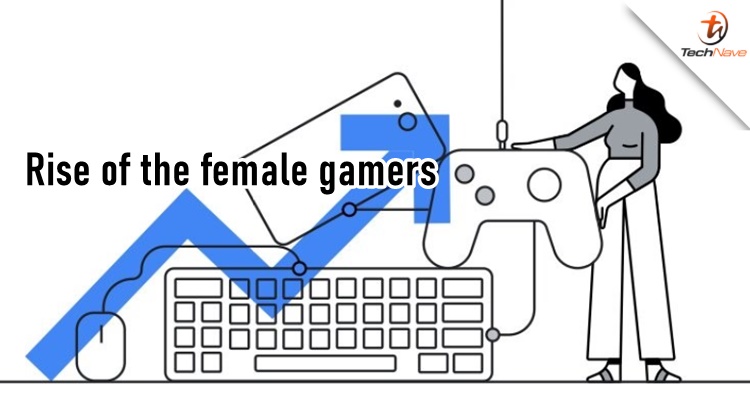 Recently, we got a pretty interesting infographic from Google Malaysia about Asian gamers. The list is really long but we spotted a few highlights about female gamers on the rise with an 18% growth from 2017 to 2019. That's 1.13 billion vs 1.33 billion female gamers in the Asia region!
But which platform do they play? Unsurprisingly, mobile gaming makes up most of where the gamers go due to convenience and accessibility. Compared with PC and gaming console players, a strong 473 million female gamers play games on their phones whereas the rest is 201 million on the PC and 8.5 million on their consoles.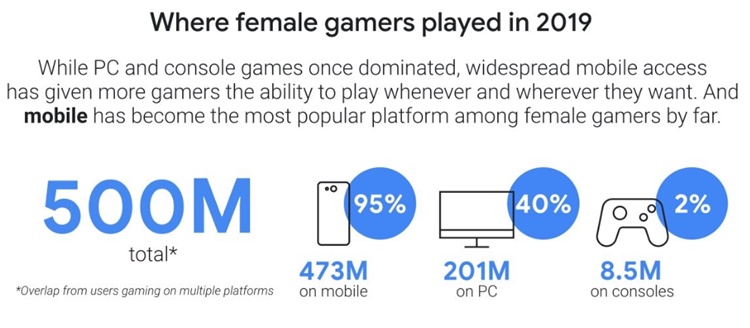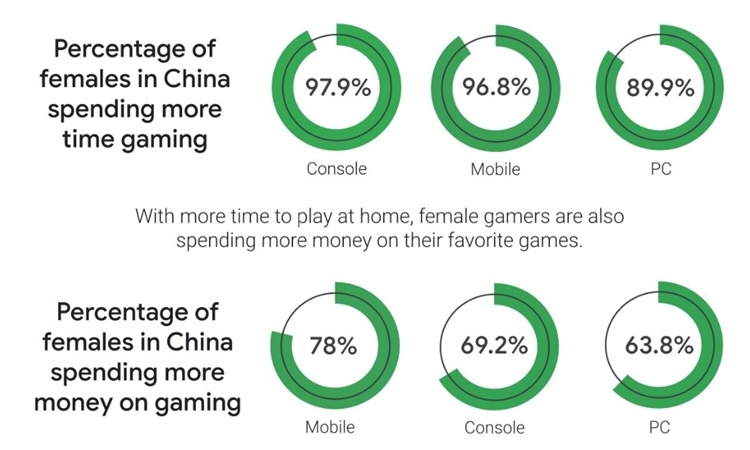 Interestingly, most females spend more time gaming at home during the pandemic. In China alone, there is a high percentage of them spending time gaming on the console (97.9%), mobile (96.8%) and PC (89.9%).
Speaking of spending, 78% of female gamers from China also spent a lot on mobile games which saw a $6.6 billion (~RM28.1 billion). Google also discovered that female gamers are inclined to spend long hours on their mobile phones. 60% of them would spend 1-7 hours as compared to guys (less than 50%) that prefer to spend long hours on the PC.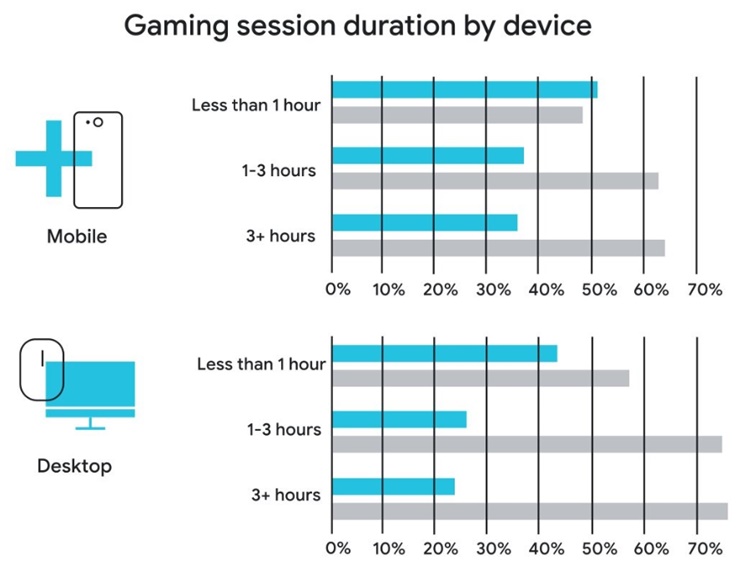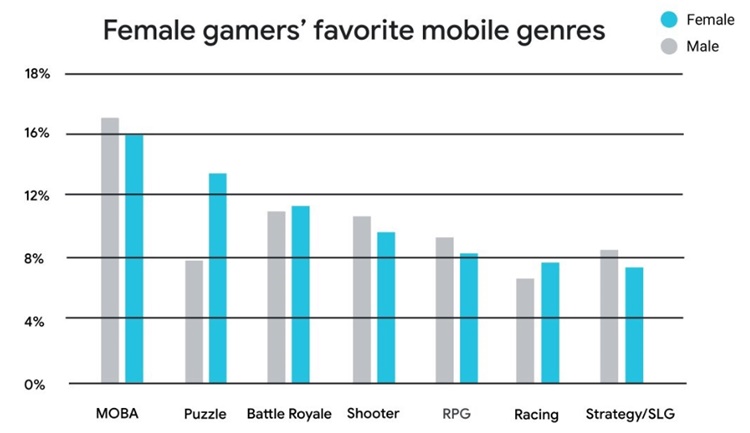 We realize that most of the infographics data is from China, but we think it doesn't stray that far from Malaysian female gamers as well. After all, mobile gaming is indeed the most accessible gaming platform available (whether you like it or not) and MOBA titles like Mobile Legends Bang Bang is still one of the most popular mobile games here. By the way, that's the genre which female gamers usually go play.
So what do you think? Let us know in the comments below and stay tuned for more trending tech news at TechNave.com!