Assassin's Creed Valhalla to be bundled with AMD processors?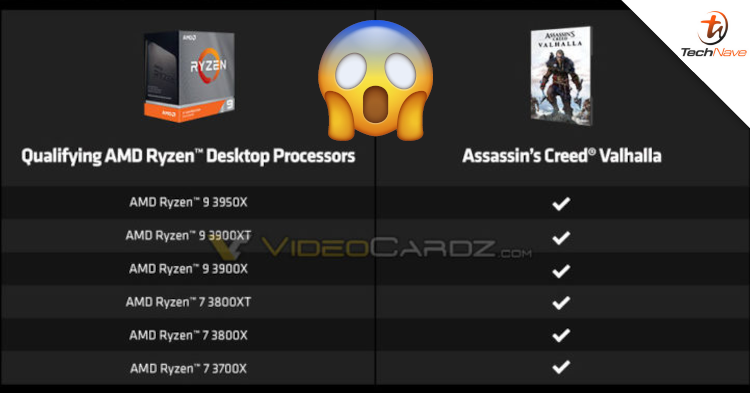 Based on a statement by VideoCardz, it seems that there was a rumour going around that Assassin's Creed Valhalla could be bundled along with selected AMD processors. These processors include the AMD Ryzen 7 3700X, AMD Ryzen 7 3800X, AMD Ryzen 7 3800XT, AMD Ryzen 9 3900X, AMD Ryzen 9 3900XT, as well as the AMD Ryzen 9 3950X.
With all that said, do take every bit of information with a grain of salt, due to the fact that AMD nor Ubisoft has yet to provide an official statement on the leaks. On another note, if you're interested in getting the new processors (AMD Ryzen 7 3800XT and AMD Ryzen 9 3900XT), it will be available for purchase from 7 July 2020 onwards.
What are your thoughts AMD possibly bundling Assassin's Creed Valhalla? Let us know on our Facebook page and for more updates like this, stay tuned to TechNave.com.