Astro Ultra Plug & Play Box officially launched, new internet-based subscription free for selected current Astro users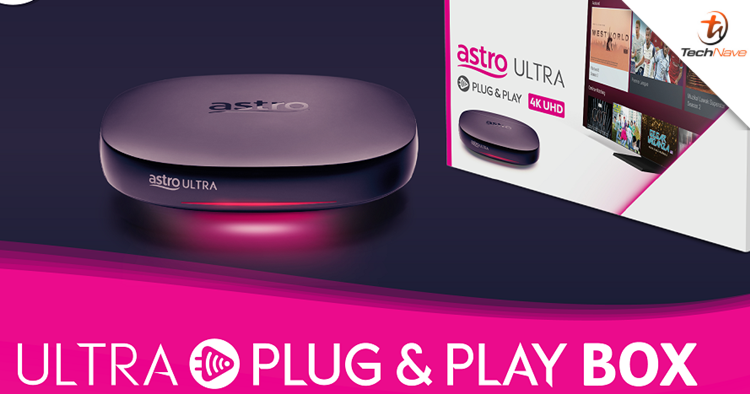 Today, Astro announced the official launch of the new Astro Ultra Plug & Play Box. As a first-of-its-kind offering, the box allows customers to self-install and enjoy the Ultra Box features of Cloud Recording, Play from Start by simply connecting the box to the TV and internet. The starting price for a new customer is RM39.
Speaking of price, existing Astro customers can upgrade it for free if they are subscribed to the Monthly Pack Subscription Fee less than RM100. If it is over RM100, then they will have to pay RM49 (or RM59 for new customers). As for the Multiroom subscription, it will be RM99 for existing Astro customers.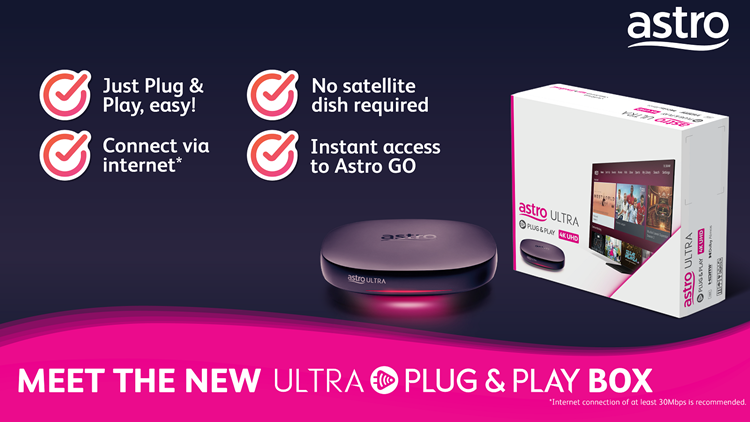 In addition, new Astro customers can sign up for Super Pack Lite and 100 Mbps internet speed and enjoy rebates up to RM45 per month, while current Super Pack Lite customers can add on 100Mbps broadband at only RM89/month. The Ultra Plug & Play Box was designed to offer a continuous viewing experience without weather interruption (goodbye rainy days!). Since it doesn't require a satellite dish anymore, it solely relies upon your internet connection.
Customers can already activate their subscription on the Astro GO app or at the official webpage right over here. Alternatively, they can also WhatsApp Astro at 03 9543 3838 and type GET PNP. Stay tuned for more trending tech news at TechNave.com.