Baby Shark dethrones Despacito as the most-viewed YouTube video with 10 billion views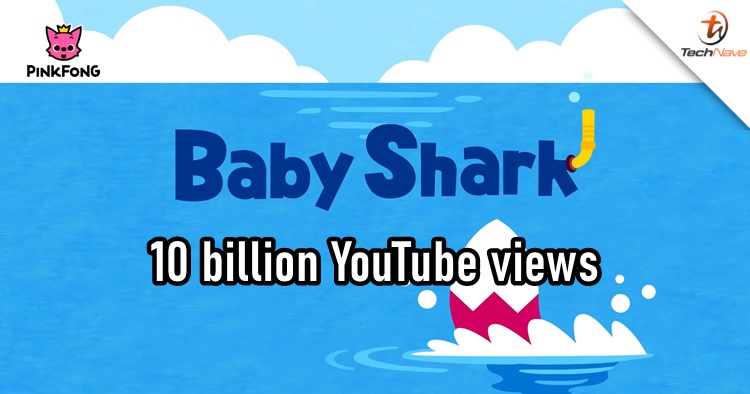 Quick - what is the most-viewed YouTube video of all time? If you still think "Despacito", it's not anymore and has been dethroned by the popular Baby Shark song. It has finally become the first YouTube video to hit 10 billion views.
In case you didn't know, the Baby Shark song first made its debut in 2016 and certainly took the internet by storm with its catchy lyrics. The song became even more popular when it was covered by several celebrities and artists back in 2019, as well as appearing in TikTok during the pandemic.
While we're no experts, it's very plausible that the Baby Shark song was put on repeat during the pandemic when the kids were stuck at home. Parents nowadays tend to distract their kids with devices which aren't always a good thing for their eyesight in the long run.
While trends tend to fade off, Baby Shark doesn't seem to be moving away anytime soon. The Baby Shark show was renewed by Nickelodeon and even promised a movie. Besides that, there's even an NFT collection about it too.
Are you sick of Baby Shark yet? Let us know in the comments below and stay tuned for more trending tech news at TechNave.com.