Bandai is collaborating with Neon Genesis Evangelion to release new Tamagotchis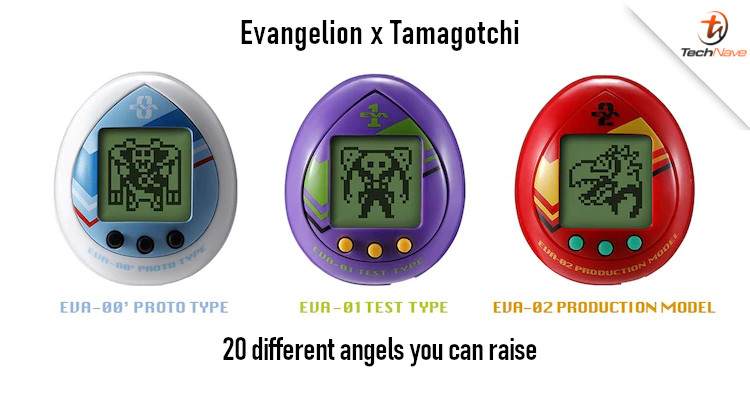 The Evangelion hasn't been widely popular for a long time, but this old series continues to have a dedicated fan base even to this day. This is why you'll often see all kinds of collaboration or crossovers whenever a new Evangelion remake movie is about to launch. With Evangelion 3.0+1.0, Bandai is collaborating with the franchise series to release new Evangelion Tamagotchis that will be released on 13 June 2020.
According to Crunchyroll (via Comic Natalie), Bandai will release three 'Evacchi' models with colours based on the EVA-00, EVA-01, and EVA-02 Evangelion mecha from the series. Also, there will be a total of 20 different angels that you can 'unlock' depending on how you raise them. Besides that, there will be a battle training minigame included in the Evacchi.
The new gadget is currently available for pre-order in Japan for a retail price of 2530 yen (~RM102). However, Bandai did not announce if it will be available outside of Japan or if they're willing to ship the products. With that said, are gadgets like this of any interest to you? Let us know what you think and stay tuned to TechNave.com for more news.