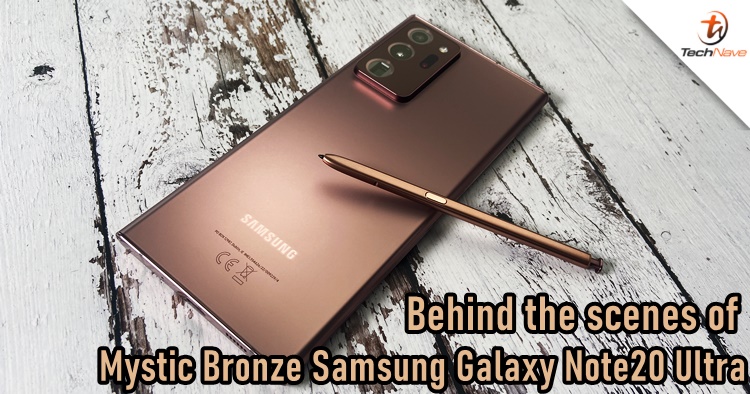 At the end of August 2020, the latest wearables from Samsung went on sale. What's impressive is that the Galaxy Buds Live and Galaxy Watch3 sold three times more than their predecessors. That's quite an impressive feat, considering that it has been less than a month since the unveiling at the recent Samsung Unpacked. We also noticed that the Mystic Bronze variant was responsible for half of the sales.
Over the years, we have seen our fair share of attractive colours. For a while, gradient colours (dual-colour combos) were popular and so were others that aren't the usual black and white. Samsung is certainly no stranger to releasing different colour variants and has gained a lot of attention with the Mystic Bronze colour. So in this article, we will take a look at some behind the scenes of the Mystic Bronze Galaxy Note20 Ultra.
The Inspiration
In an interview with Jung-taek Lee, the Senior Designer of Samsung Electronics mentioned that selecting the main colour is the most important thing so that greater value can be given to the consumers. Clearly, you can see that it's working from the sales results, so we have to give credit to them for that. Lee also said that compared with the Note10 series, the Mystic Bronze (along with other colour variants like Mystic Green) is thematically focused on comfort, calmness, as well as being premium and sophisticated at the same time.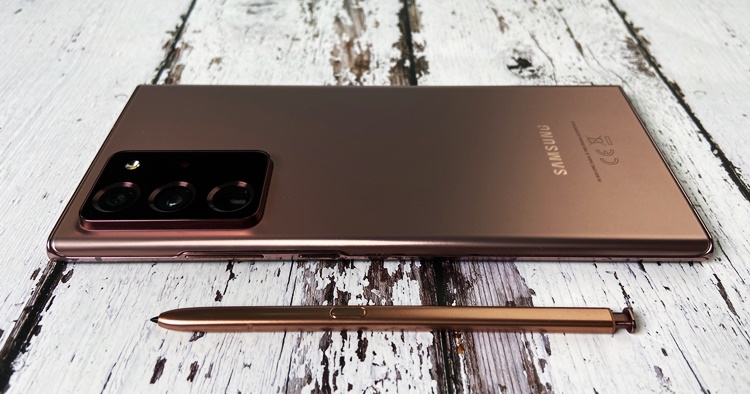 40 shades of bronze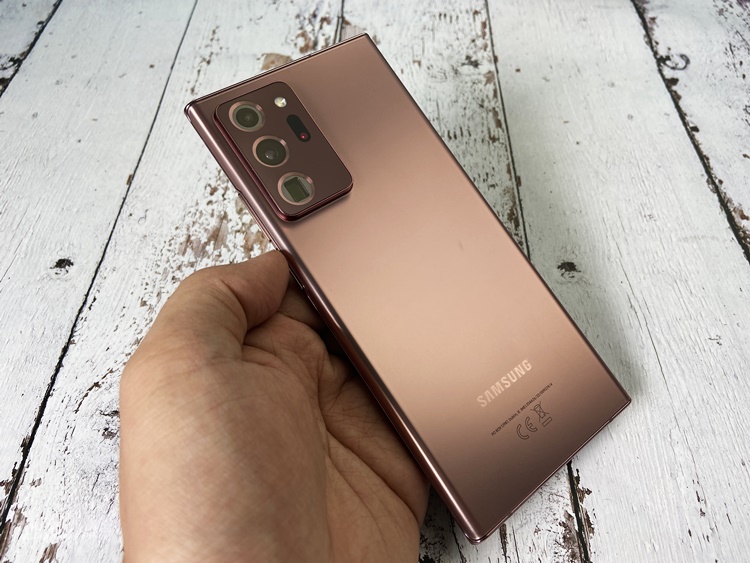 Can't take my eyes off you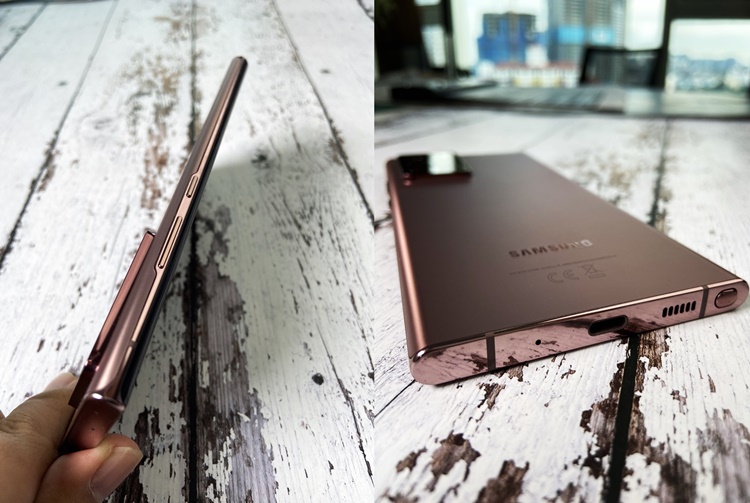 Who knew bronze can be so beautiful?
A fun fact that we learn from the interview was that when the bronze was chosen as the main colour theme, the design team also added some shades to complete a timeless tone. On top of that, they blended in a Haze Finish so that the phone's texture looks soft. It's no wonder that when we look at the Mystic Bronze Note20 Ultra, it does indeed have that mystical look to it.
The Design Process
Another Senior Designer, Yunjin Kim, said that in order to sustain the value of the Galaxy Note20 Ultra, they decided to keep it simple with one neutral tone. With that in mind, they focused on three key factors for the design of the Galaxy Note20 - Minimal, Extrusion and Geometric. Based on those concepts, Samsung was able to create a bold and robust look to give the Galaxy Note20 Ultra a clear identity.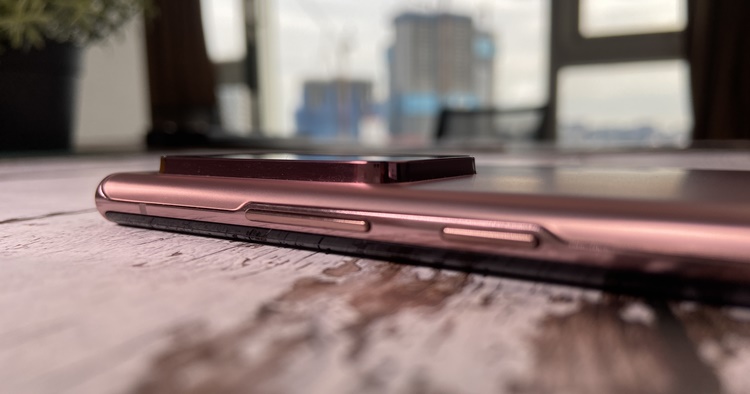 Bold and robust, they said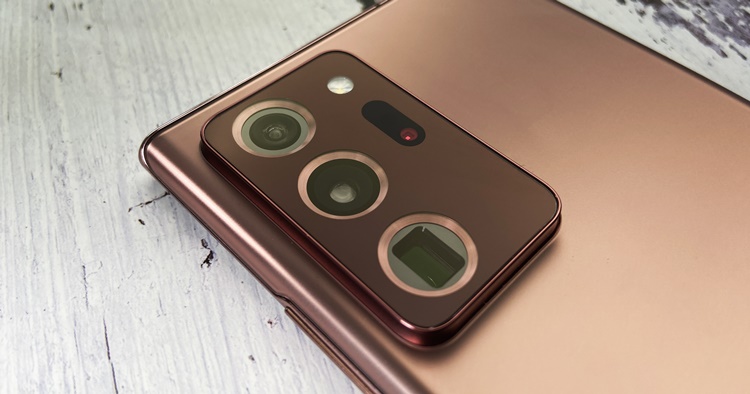 Cameras carefully refined
While the rear camera design is evidently protruding, Kim mentioned that the reason why the final design is like that is that they wanted to increase the "degree of completeness" in the camera design detail. It is the company's belief that featuring a high-performance camera would add some confidence-value for the consumers, so they developed this as a key element by improving the completeness with the depth and refinement of the lens, similar to how it's done for optical instruments.
So to sum up, the Galaxy Note20 Ultra design's most attractive feature is that it has the most premium specs while being minimalistic and robust. Not to forget, the mixture of bronze and haze give off a timeless, comfortable, calm, and sophisticated feel thanks to the neutral tone. It also fits well with consumers who live a trendy lifestyle, so props to Samsung for that. Personally speaking, Mystic Bronze is indeed one of the best designs we have seen from Samsung.
Anyway, you can either get the Galaxy Note20 (RM3899), Galaxy Note20 5G (RM4299) or Galaxy Note20 Ultra 5G (RM5199) at any Samsung Experience Store (SES), authorised dealers and its official online store now. Moreover, the purchase of any model will come with a UV Sterilizer with Wireless Charging (RM299) and Wireless Charger Convertible (RM209) on a first-come-first-serve basis.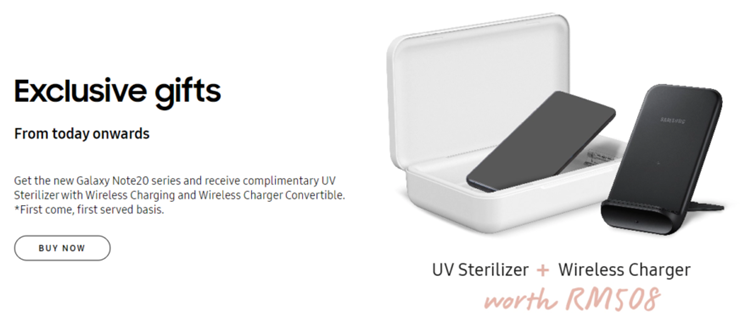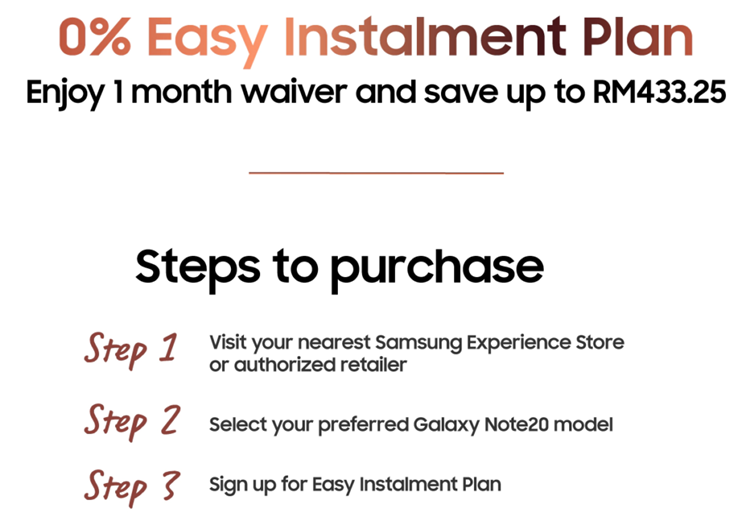 Furthermore, you can choose to pay via an instalment package with a 0% interest rate and have one month of payment waived, saving you up to RM433.25. It's also worth mentioning that customers who purchase the Galaxy Note20 series from SES will have access to the Protection Plus warranty package (RM387), which not only includes an extended 1-year warranty but also a free screen replacement. Then there's also the Trade-Up campaign that allows customers to get instant rebates by trading in an old device for any Galaxy Note20 series model.
Interested customers can visit the nearest Samsung official store and choose any of the Galaxy Note20 series variants they want. Do note that this campaign will end on 31 October 2020. For more information, you may refer to this website. Lastly, what do you think of Mystic Bronze? Let us know in the comments below and stay tuned for more tech articles at TechNave.com.