Benchmarks Show HTC Butterfly S Faster than HTC One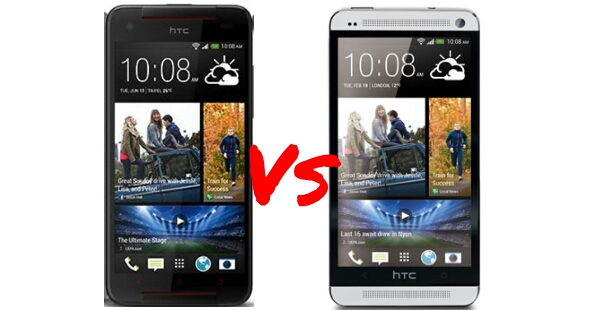 We've always felt that the HTC Butterfly and by extension the HTC Butterfly S never really got the attention and hype that they deserved. During the HTC Butterfly's time this was because HTC was pinning it's hopes of salvation on the HTC One but now that that time has passed the stigma seems to have overshadowed the HTC Butterfly S. Regardless, some people have gone and proven that the HTC Butterfly S for one is worthy of more than just a second glance as it manages to beat the flagship HTC One in performance benchmarks despite having the same Qualcomm Snapdragon 600 processor and chipset. This is probably because the HTC One is clocked at 1.7GHz while the HTC Butterfly S is clocked at 1.9GHz. Check out the benchmarks below (the one on the left is the HTC Butterfly S while the one on the right is the HTC One):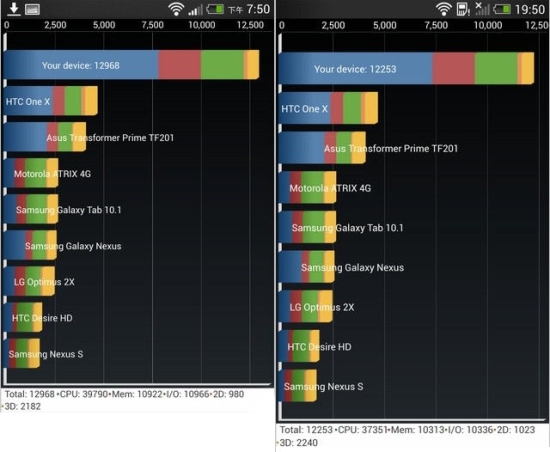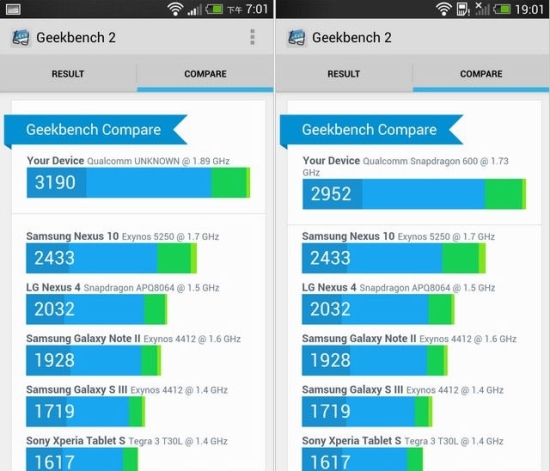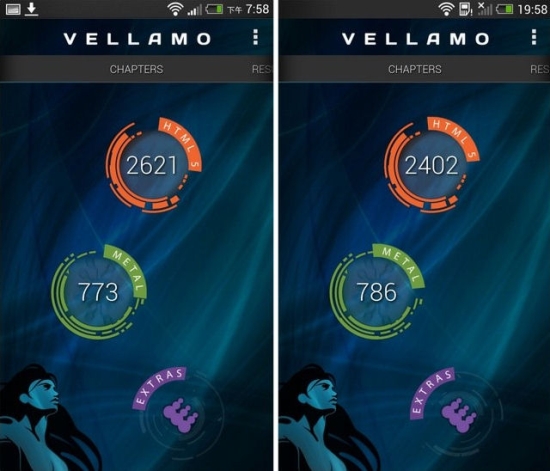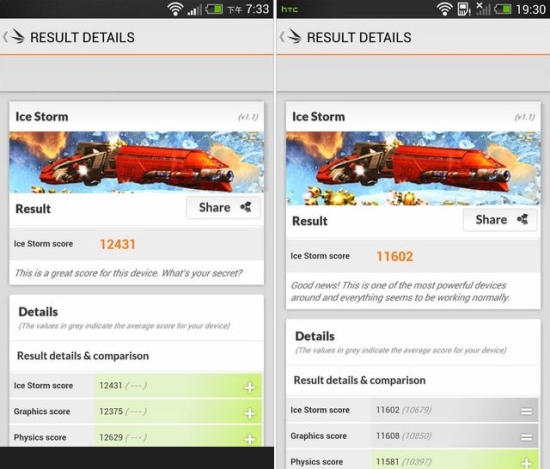 Click here for a tech specs comparison between the HTC Butterfly S, HTC One and HTC Butterfly.
[Source]
HTC Butterfly S Specs & Price >