BlackBerry Q10 with 4G LTE Coming to Malaysia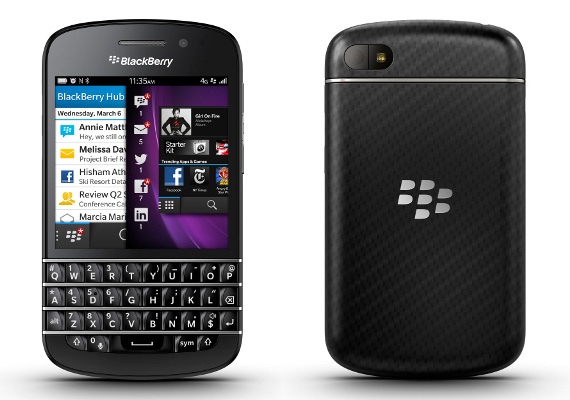 Recently, we reported on the upcoming BlackBerry Q10 that may come to Malaysia this 30 April 2013. Searching through the SIRIM database reveals that it will most likely be the 4G LTE version. This version is labeled as the SQN100-3 (RFN81UW) and should be coming under Brightstar Distribution Sdn Bhd.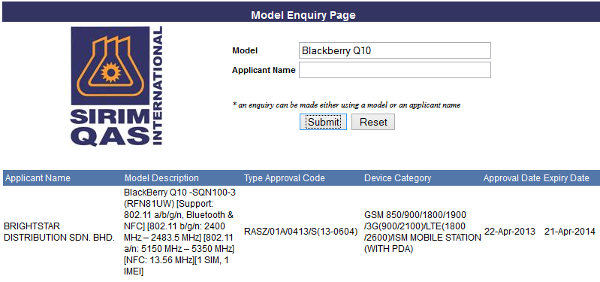 Unlike the BlackBerry Z10 which doesn't support LTE at all, the BlackBerry Q10 supports both the 1800MHz and 2600MHz spectrum bands for LTE. Other information in the SIRIM database also includes the fact that it has NFC support but for more details we'll have to wait and see this 30 April 2013.
BlackBerry Q10 Specs & Price >