BlackBerry Z30 appears on new video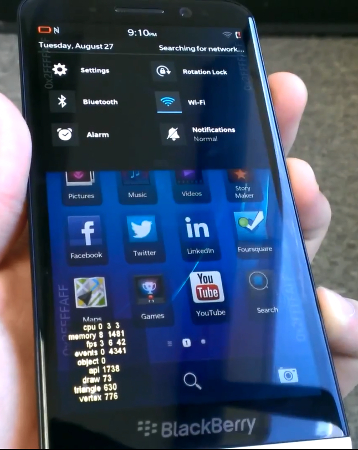 The BlackBerry Z30 remains the company's last big device to appear and may or may not be the saviour that BlackBerry are hoping it will be. The BlackBerry Z30 or formerly known as the Aristo recently made an appearance in a video, showing it off complete with what appears to be a kevlar backside. The video indicates that we may soon see the BlackBerry Z30 being announced or launched soon. Other tech specs and features for the Z30 include:
1.7GHz dual-core Snapdragon processor
5-inch display (720 x 1280 pixels, 296ppi)
2GB RAM
16GB storage + up to 64GB microSD (hot swappable)
8MP rear camera + 2MP front camera
2800 mAh battery
BlackBerry 10.2
While we admit that the Z30 looks nice in the video below, the Z30 looks to be releasing at a time when so many other rumoured flagship smartphones are coming. Unless they somehow beat everyone else to the punch and have a super early Malaysia release date and elsewhere or very sweet pricing, then it could mean another dead-end for BlackBerry.
BlackBerry Z30 Specs & Price >