Blockbuster Movies such as Mulan, A Quiet Place II and also Fast 9 will be postponed due to the coronavirus outbreak!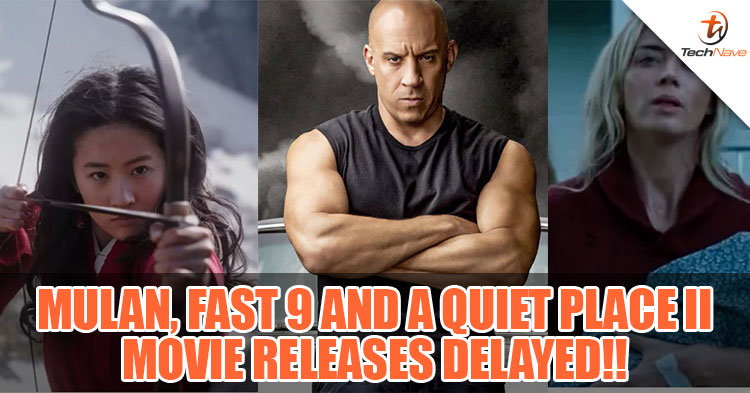 When No Time To Die got delayed to November 2020, we had a bad feeling of other upcoming blockbuster movies will face the same consequences. Just a few hours ago, we got the news that fans of Fast and Furious 9, A Quiet Place 2, and Mulan will need to wait longer because the movies are being delayed due to the outbreak of coronavirus which is already declared as a pandemic by the World Health Organisation (WHO).
According to the multiple sources from here and there, Disney is delaying Mulan, New Mutants and Antlers with no new release date announced at the moment. Mulan is one of Disney's biggest movie debut of the year which is important for the company to penetrate international markets, especially in China. But the outbreak has pushed back the scheduled releasing date on 27 March due to the outbreak.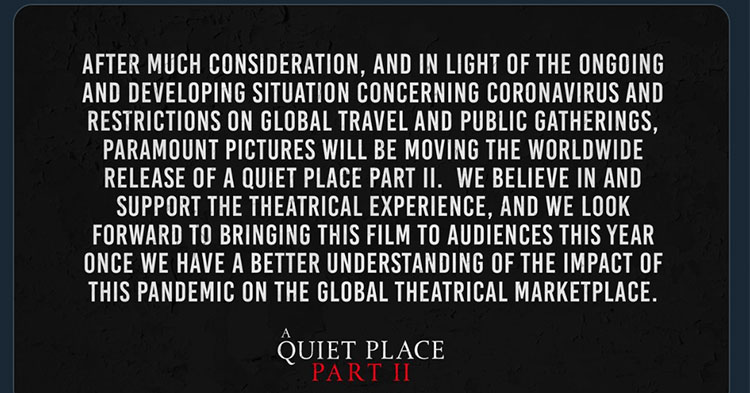 Statement from Paramount Picture's Official Twitter Account

Besides Disney, Paramount Pictures and Universal Pictures have also announced the delay of their biggest film debut, A Quiet Place II and also Fast 9. Paramount Pictures mentioned that the film will still be releasing at some point of the year in a statement on their official Twitter account. As for Fast 9 fans, you will need to wait for another year before it will be released...which is 2021 #sigh.
With that said, the pandemic is affecting industries around the world and it could be worst if the outbreak still yet to be controlled. So do keep your personal hygiene well taken care of and stay tuned for more news updates on TechNave.com!