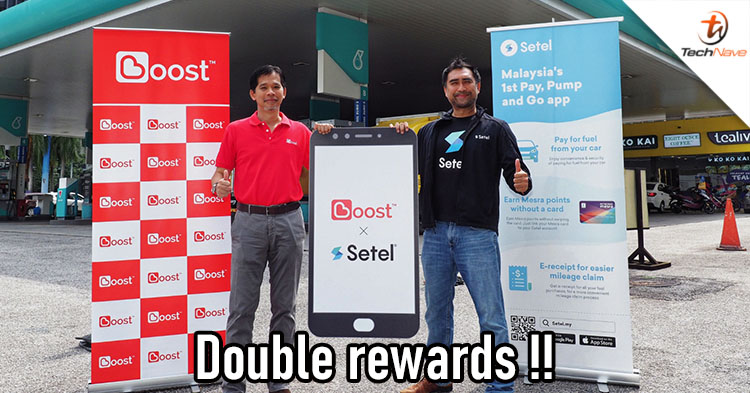 Setel app is the first app that we can pay for refilling fuel at Petronas. You can just sit in the car and 'Setel' everything with your smartphone, which includes buying snack by using the app and the staff will even send it to your vehicle. Now Boost have announced their new collaboration with Setel to bring cashback and double rewards to the users.
How do double rewards work? Of course, you must have the Boost app and you can find the Setel icon at the 'Transport' under the 'Do More' column. After tapping on the Setel icon, enter your mobile number to register. Once registered, the users can just start to pump the petrol by just entering the pump number and amount to be filled.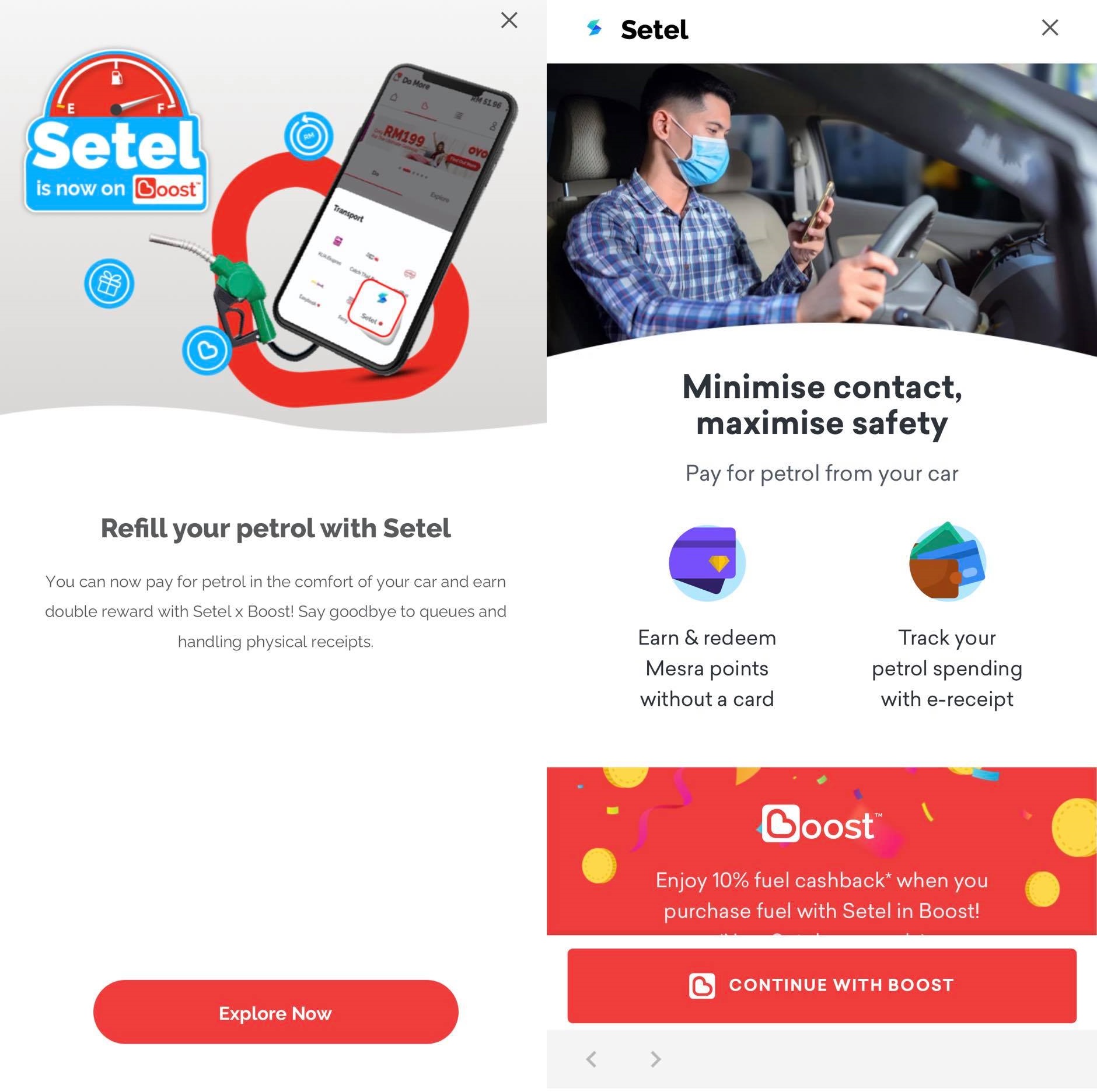 Setel is now on Boost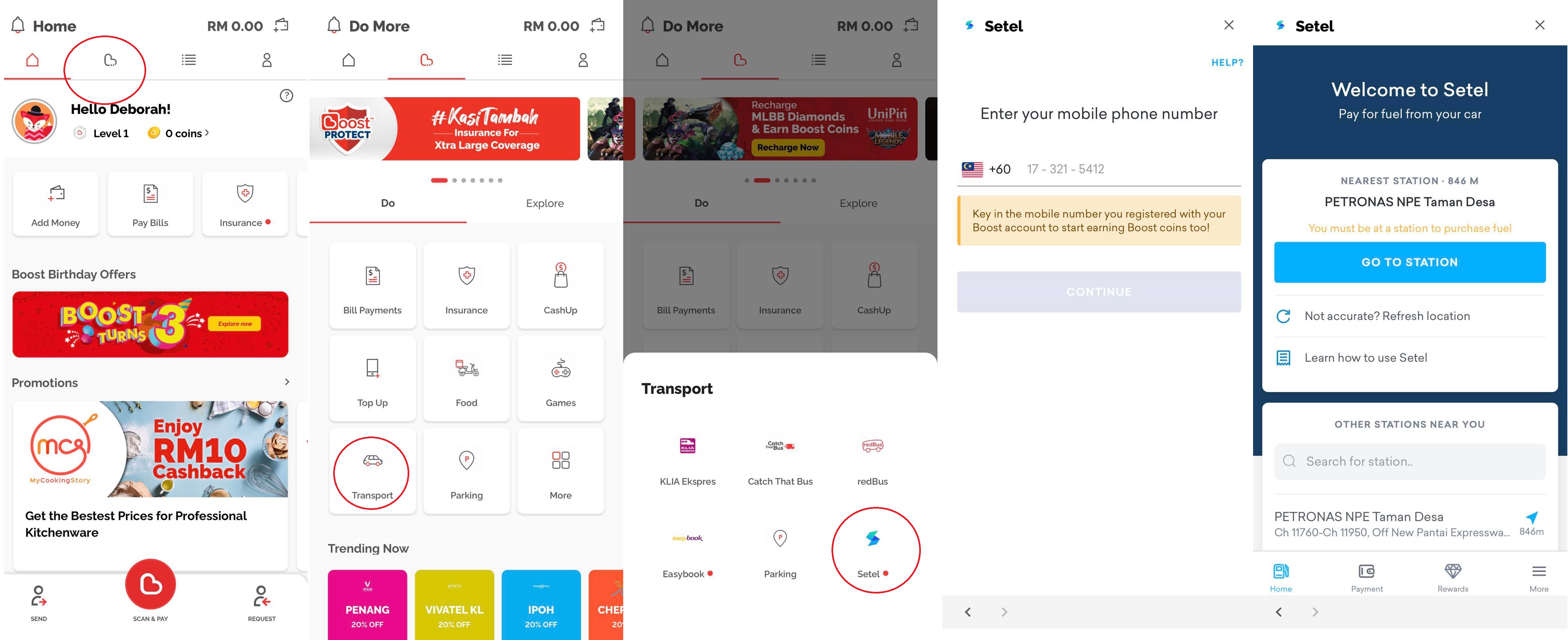 From left to right are the steps to register
From now until 31 December 2020, both of the apps are giving 10% cashback, capped at RM5 with the minimum spending of RM30. Please take note that, this only applies to 200,000 newly registered Setel users who make the first transaction by using the Boost app. The cashback will automatically be credited into the Setel Wallet within 7 working days. Furthermore, the cashback that is credited into Setel Wallet will be deducted in the next visit with the minimum spending of RM20.
So what are you waiting for? Go and download the Boost app so you can gain the Mesra point at the same time on Boost app as well. Kill two birds with one stone method (duh)! To know more about tech news, be sure to stay tuned on TechNave.com.