Boost's Tabung COVID-19 raised over RM300k for Ministry of Health Malaysia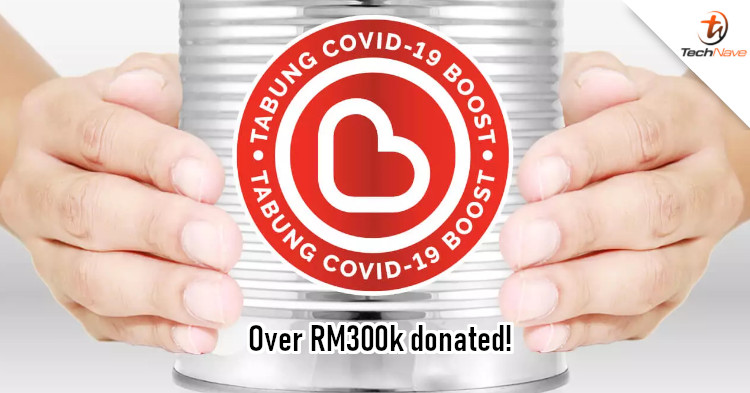 Donations continue to pour in from around the country to aid those at the frontlines and hot spots of the COVID-19 pandemic in Malaysia. Among them is e-wallet company Boost, which has been using its apps to help gather donations from Malaysians. Since it started its Tabung COVID-19 fund on 21 March 2020, the company has been funnelling sending all donations to the Ministry of Health (MOH).
According to Boost, the fund managed to collect a total of RM258921.30 by 31 March 2020, which later increased to over RM300k by 5 April 2020. Thus far, the donations have been used by the MOH to buy medical equipment, personal protective equipment, and medicines that are crucial in helping to treat or contain the virus from spreading.
This donation fund is part of Boost's #BoostGotYou campaign and can be accessed through the company's e-wallet app. In the app, all you have to do is press the Tabung COVID-19 button and select the amount that you wish to donate. You can also donate using Boost Coins by going to your profile tab and selecting 'Donation' under 'Browser Rewards'.
It's great to see how many technologies and platforms are seeing increased usage these days. Not only are there more people using e-wallets, communications software like Zoom or Skype has also seen a spike in users. With that said, what other types of services do you think can help us in this time? Let us know on our Facebook page and stay tuned to TechNave.com for more tech news.