Budget 2020 Tech Round-Up - Digital Service Tax, 5G, free RM30 eWallet, eSports and more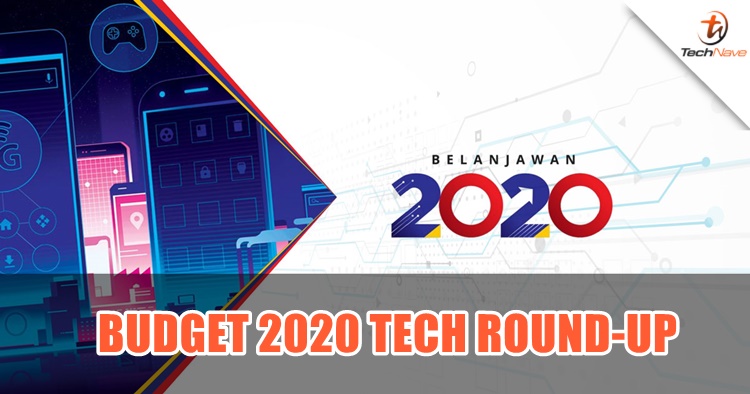 Today, Budget 2020 was announced and if you only want to know if there are any upcoming changes in the tech industry, you've come to the right place. The list is quite long and we managed to look through the relevant ones so without further ado, check out our Budget 2020 Tech Round-Up below!
First up, as mentioned from last year's Budget 2019 tech round-up, the Digital Service Tax will be in effect starting from 1 January 2020. Digital services such as Netflix, Spotify, and Steam are included, even for digital advertising by Google will also be counted. Also in other news such as Malaysians demanding faster internet connections, broadband prices will decrease by 49%.
Speaking of the Internet, our government will be focusing on future 5G connectivity. According to the report, they are planning to introduce a 5G Ecosystem Development with a RM50 million investment, as well as investing a total a RM21.6 billion on the National Fiberisation and Connectivity Plan via a public-private partnership approach. As for the public such as schools, industrial parks and more, a total of RM210 million will be invested.
Last but not least, the government is encouraging Malaysians to adopt digital payments through e-wallets more, so in order to do so, they will credit RM30 into everyone's e-wallet and will take effect on 1 January 2020 which will be valid for two months. Each citizen is required to be at least 18 years old and earning less than RM100K a year. To achieve this, Khazanah Nasional who is tasked for this is given RM450 million.
Oh yeah, our government is also allocating RM20 million budget for eSports because they think it has "high potential". BUT what do you all think? Let us know in the comments below and stay tuned for more local tech news at TechNave.com.