Business users can now create catalogues to showcase their products on WhatsApp Business App!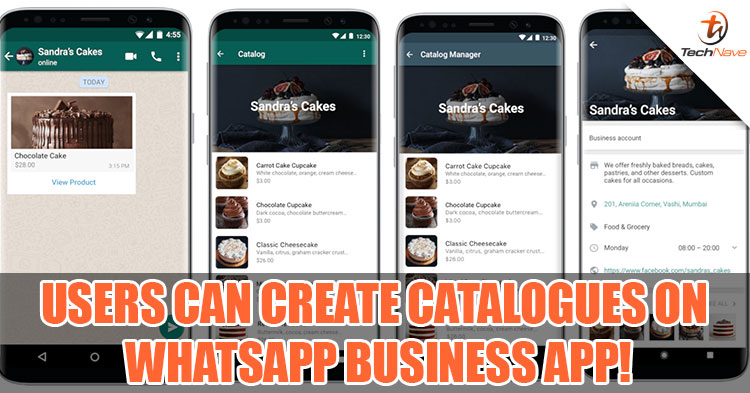 WhatsApp has always been trying to make things easier for business users since the launch of the business app in early 2018. It gives access to messaging metrics and other business-oriented tools such as programming auto-replies. Today, the company rolled out the Catalogs for its Business Applications.
The new feature allows business accounts to build a list of their products with photos, prices and descriptions just like a catalogue. Also, customers who wish to look into the catalogues do not have to download the Business app. This new feature is now available for both Android and iPhone devices in a selected countries such as Brazil, Germany, India, Indonesia, Mexico, the UK and the US. Malaysia is not part of the first wave but Facebook mentioned it will soon be available around the world.
To build your catalogues, make sure you downloaded the latest WhatsApp Business app, then go to Settings, click Business Settings, select Catalog, tap on Add Product/Service and you can start adding your product pictures and descriptions.
With the new Catalogs feature update on the WhatsApp Business app, it will give entrepreneurs and other businesses an easier approach to showcase their products. So is the new feature helpful to you? Let us know at our Facebook page and stay tuned for more updates on TechNave.com!