CD Projekt Red pushing back Cyberpunk 2077 again until 19 November 2020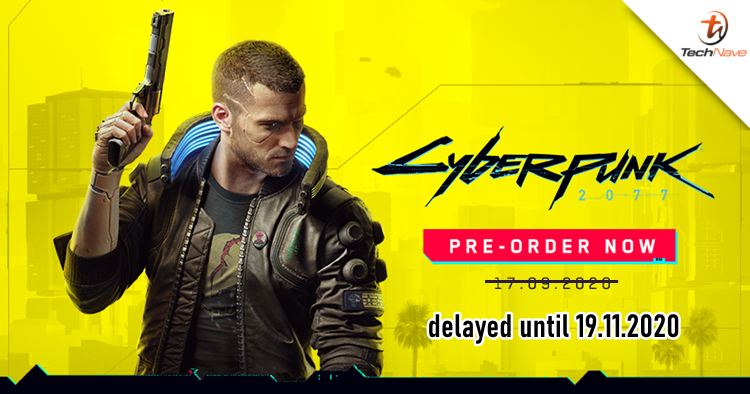 Once again, the makers of The Witcher 3: The Wild Hunt, CD Projekt Red is delaying their upcoming anticipated Triple-A title game, Cyberpunk 2077 again. Initially scheduled to be released on the 17th of September, it has been pushed back to two more months which is 19 November 2020. The company have released an official statement just a few hours ago to address their actions.
Of course, this wasn't the first time that CD Projekt Red did this and loyal fans to the company are already familiar to their methods. According to their official statement, Cyberpunk 2077 is already complete and ready to play but if that's the case, then why the delay? Good question, well, as all gamers know - most game's first release tend to have bugs here and there so the company wants to fix that first as well as balancing the game mechanics. Night City Wire, which the game takes place is a huge metropolis so it will take some time to refine the game into near perfection.
An important development update pic.twitter.com/uFGrt9Tqpi

— Cyberpunk 2077 (@CyberpunkGame) June 18, 2020
At the same time, the game is already sent out to multiple gaming journalists around the world playing the game. This is due to their first preview of Cyberpunk 2077 that will be released on 25 June 2020 so do look forward to that. Moreover, their first look at the game will help the company to refine the game further as well.
Welp, we have already waited for years, so what are two more months? We think Cyberpunk 2077 will be a top-tier class Triple-A title game that will stay with us for many years just like The Witcher 3 which is still enjoyed by many gamers until today. Until then, stay tuned for more trending gaming news at TechNave.com.