CEO OF MAXIS INTERRUPTS A BAND PERFORMANCE TO DELIVER iPHONE 7!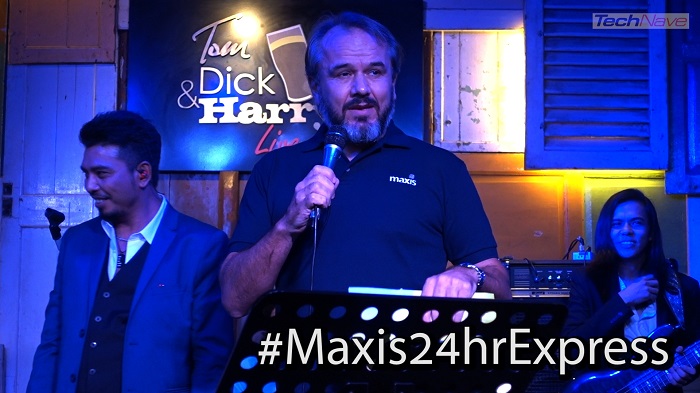 The iPhone 7 hype is finally over here in Malaysia. Maxis Berhad started to deliver the device to the customer via their #Maxis24hrExpress plan. Morten Lundal, CEO of Maxis also joined the game and delivers the brand new iPhone 7 to one of their customers.
Maxis is focused on eliminating unnecessary queues, headaches and frustrations from the customer's buying journey. They want their customers' iPhone 7 experience to be effortless.
The company guarantees all online pre-orders will reach every customer at any location of their choice within 24 hours, regardless of where they are within the country. It is the third time Maxis been having the 24 hour Maxis express delivery. They have expanded the self-collection points to over 100 locations nationwide.
About 800 Maxis employees have been mobilised for the 24 hours nationwide delivery, covering all states. Check out the full coverage video of Maxis CEO, Morten Lundal interrupts a band performance and delivers the iPhone 7 himself down below!