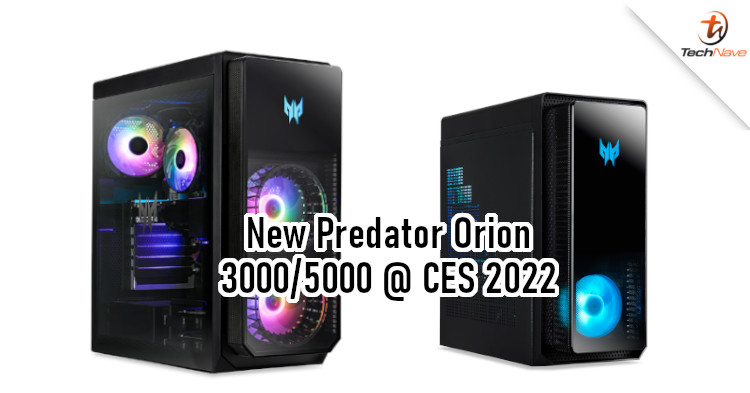 Another day of CES 2022, another day full of new reveals. A bunch of new laptops were unveiled in the last few days, but laptops aren't the only thing that companies have up their sleeves. Acer also has a few new gaming desktop PCs to add to its Predator Orion series.
The company has announced a new Predator Orion 5000 desktop gaming PC, packed with the latest 12th Gen Intel Core i7 CPU. On top of that, it has up to 64GB of DDR5 RAM (4000MHz), an Nvidia GeForce RTX 3080 GPU, and a large 2TB M.2 PCIe SSD. It also has ARGB-infused Predator FrostBlade 2.0 fans and a 240mm liquid-cooling system to keep its powerful hardware cool.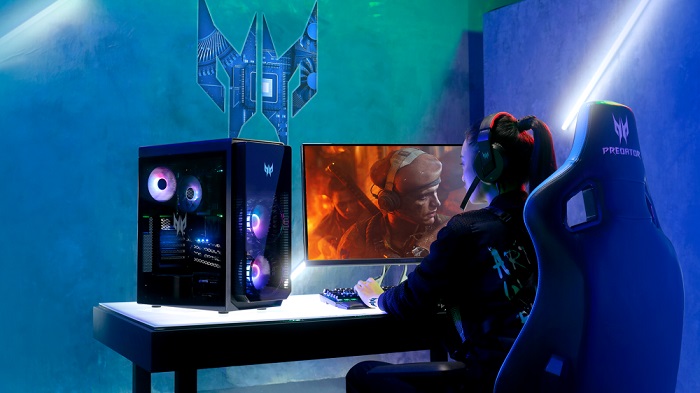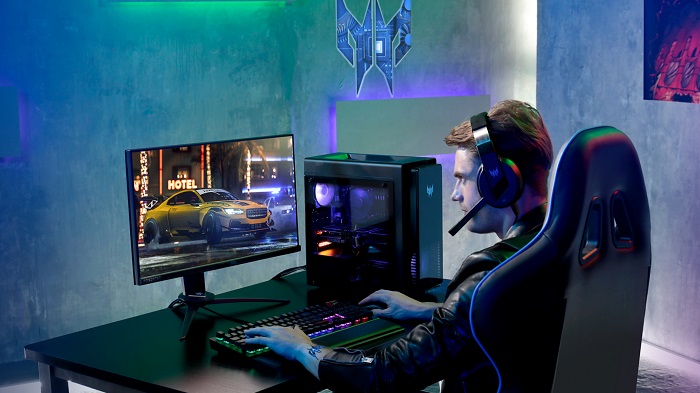 Another model that was unveiled was the Predator Orion 3000. Unlike the full-tower Predator Orion 5000, this one is a mid-tower sized gaming PC. It also comes with a 12th Gen Intel Core i7 CPU and up to 64GB of DDR5 RAM (3200MHz) but has a slightly less powerful Nvidia GeForce RTX 3070 GPU and a larger 2TB M.2 PCIe SSD. There's also a 6TB SATA3 HDD for you to store all your media files.
Acer is retailing the Predator Orion 5000 and Predator Orion 3000 for USD2599 (~RM10892) and USD1999 (~RM8378), respectively. Both models will launch in China in January 2022, so availability here could be a few months after that.