CMCO extended by 4 weeks and will now end on 9 June 2020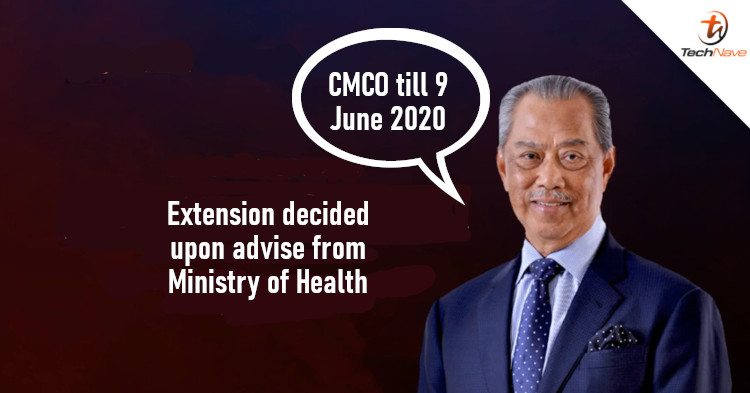 In the wee hours of this Sunday morning, it was announced that Malaysian Prime Minister Muhyiddin Yassin would be making another announcement. As many have predicted, he has declared an extension to the conditional movement control order (CMCO) to be extended to 9 June 2020.
This 4-week extension is the longest one we've experienced so far since our government first implemented the MCO on 18 March 2020. In this time, Malaysians are required to continue adhering to all standard operating procedures (SOPs) that were given when the CMCO was declared. These new SOPs allow certain businesses and industries to resume operations.
During his speech, the Prime Minister mentioned the decision for the extension was due to Malaysians wanting the government to continue the measures to curb the COVID-19 outbreak. It's also decided after consulting with the Ministry of Health. Since the change to CMCO, an estimated 6.64 million employees have returned to their workplaces, with this number expected to go up in the weeks to come.
Although the restrictions may feel stifling for some, many can go back to work now, which should provide a semblance of normalcy. But having said that, what are your thoughts on the latest extension to the CMCO? Is there a better solution for our country? Let us know what you think and stay tuned to TechNave.com for further updates.