Call of Duty: Modern Warfare 2 Remastered now on PS4 for RM179, PC & Xbox One version to release soon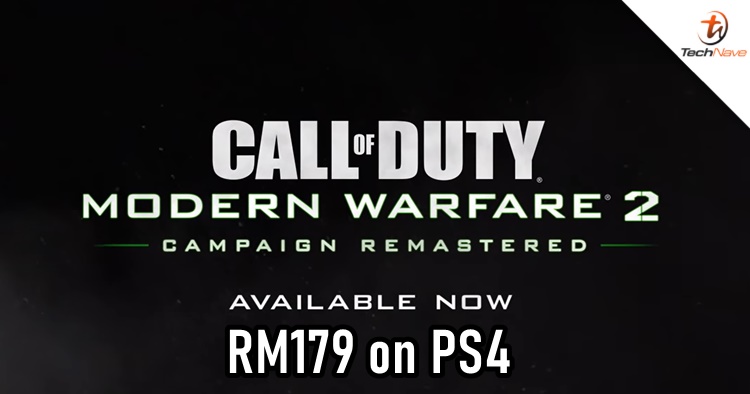 So the rumours were true, the popular FPS game Call of Duty franchise returns yet again with another remastered version. This time, Call of Duty: Modern Warfare 2 Remastered is available on the PlayStation 4 for just $19.99 but for our local pricing, that's RM179 (it's always more expensive on the PS platform). As for PC and Xbox One players, the game can be pre-ordered today and will be released on 30 April 2020.
As to what the remastered game offers, Call of Duty: Modern Warfare 2 comes with updated animations and textures, alongside HDR lighting which is great. From the trailer, the game looks as if it's a new game released for 2020 but it should be noted that only the campaign is available. That may not be a problem for gamers who opt for a single-player campaign experience but fret not, there is a bonus package for the current Modern Warfare and Warzone games.
According to the trailer, Modern Warfare and Warzone players will be able to get the Underwater Demo Team Classic Ghost Bundle which includes a Ghost operator skin, an emblem, voice quip and many more. Do note that this is only for those who pre-order the remastered game on the PC or Xbox One, which by the way, is actually more affordable to purchase since $19.99 (~RM86) is still lower than RM179. If you're interested, you may head to Blizzard's Battle.net or Xbox One website respectively to pre-order the game.
Are you going to get your hands on the newly remastered version? It's the perfect time to revisit the epic sequel campaign during this MCO period! Stay tuned for more gaming news at TechNave.com.