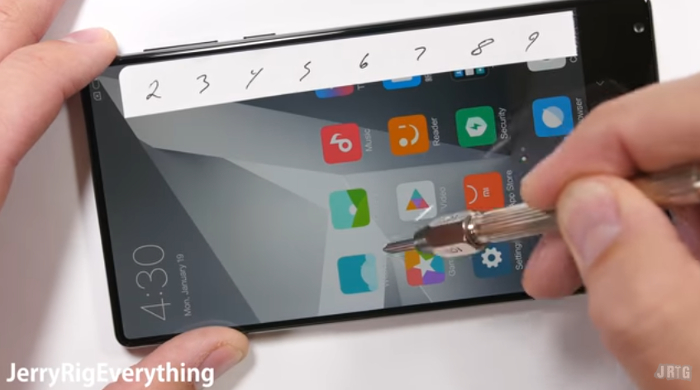 The new Xiaomi Mi Mix is apparently a nearly completely ceramic smartphone, featuring a ceramic frame and back along with a 6.4-inch bezel-less display. While we didn't manage to score a review unit, JerryRigEverything have done a scratch, bend, burn and drop test to see just how durable the ceramic Mi Mix really is. Traditionally, ceramic is known to be very hard and scratch resistant but it is also quite brittle but you can see for yourself in the videos below:
How tough is the ceramic Mi Mix?
How high can the Mi Mix go before it breaks?