Casio launches outdoor recording camera gear EX-FR200 with unique 180° Dome View mode capture for RM2399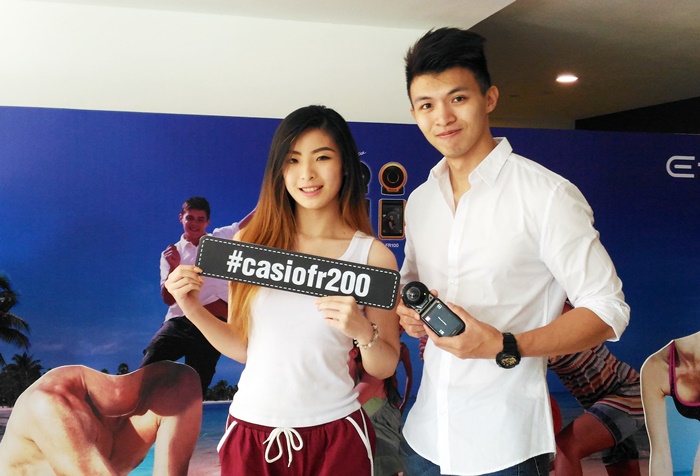 Models showcasing the all-new Casio EX-FR200 camera
Today, Casio Malaysia Sdn Bhd has launched a new EXILIM family member - the Casio EX-FR200, as the successor to the FR100 as an improved outdoor recording gear. This new FR200 can capture an 180° image, providing a Dome View picture with a press of a button, which is great for users who often go on exciting adventures in the great outdoors. The price tag is RM2399 and will be available across Malaysia by the end of October.
Sporting a 1/2.3-inch CMOS 21.14MP camera sensor, along with shock resistance, waterproof and dustproof feature, this compact camera offers four shooting modes - Dome View, 360° Panorama mode, 208° diagonal Super Wide Angle mode, and using two cameras to shoot a Full 360° image.
In Dome View mode, it captures the entire 180° surrounding view including the user and companions no matter what angle of view they are in. Captured images can be viewed in split perspectives using the EXILIM Album app. Likewise, both the 360° Panorama can capture images without having to turn the camera at all, and the 208° diagonal Super Wide Angle mode works by trimming from the centre portion of the lens' shooting range. Lastly, the last mode as the name suggests, it uses two cameras together to capture a Full 360° images with a 360° horizontal and vertical view.
The EX-FR200, nothing really to look at the back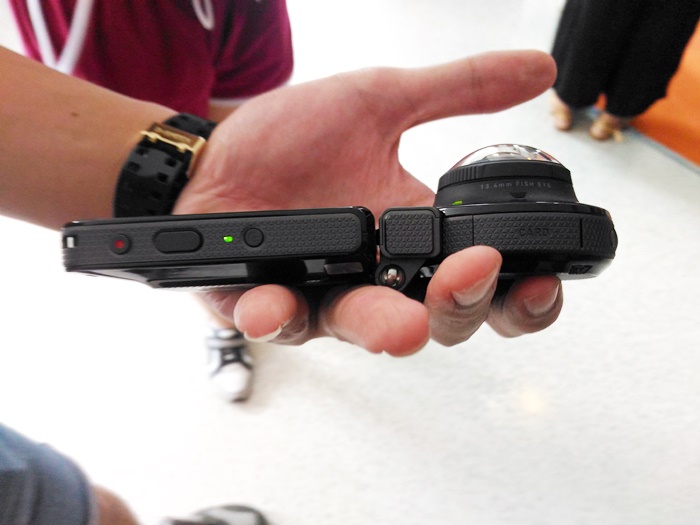 It contains two shutter buttons, one on each seperable body (camera and body)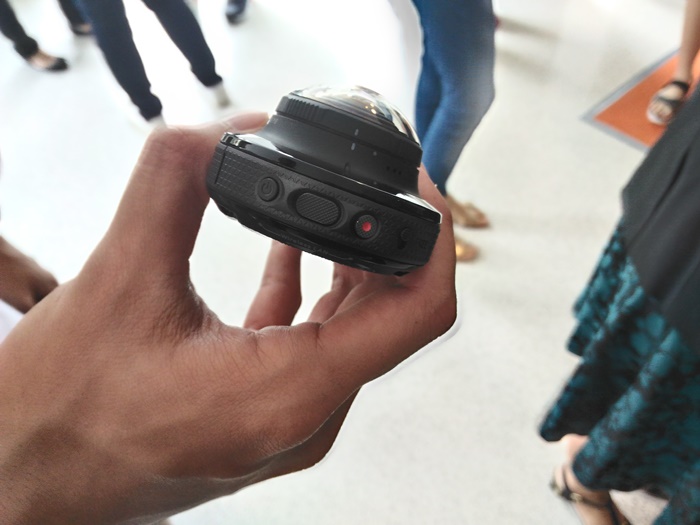 The other shutter button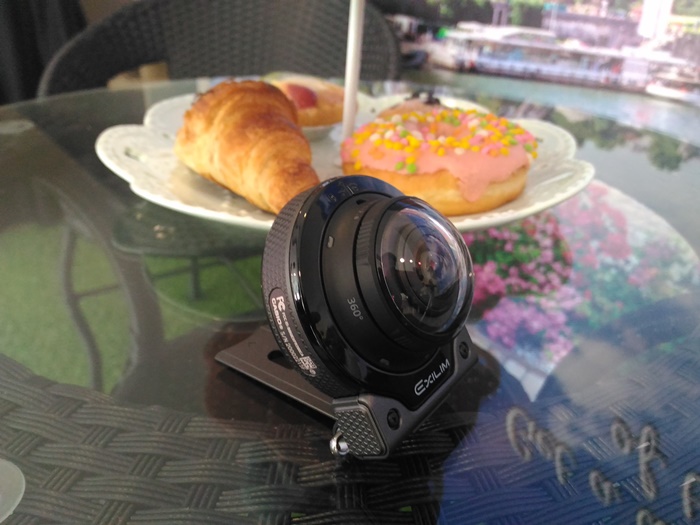 The camera can be detacheable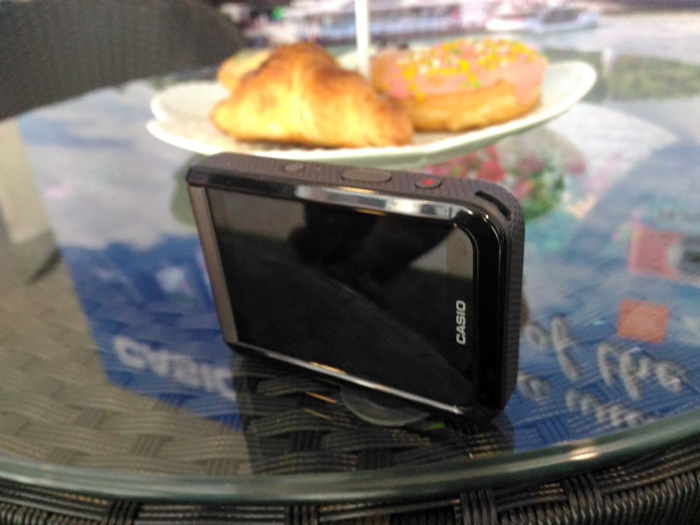 Even when separated, the user can still take pictures
Moreover, users can transfer the pictures taken automatically to an EXILIM Album app on their smartphones and share on their social media platforms as well. Provided with editing tools such as Split display, Highlight and Movie Timeline. In addition, EXILIM 360 View for the PC is available so that users can transfer, edit and upload to YouTube.
For more information about the product, kindly visit their website to check it out.