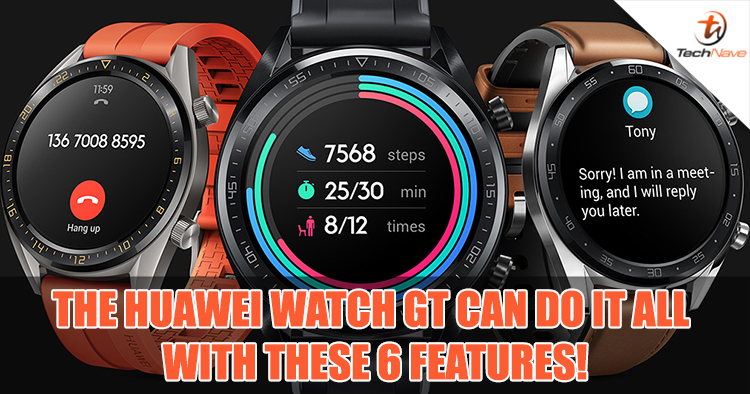 As accessories, different watches are made for different situations. However, if you're a one kind fits all sort of person, maybe you should have a look at the Huawei Watch GT. This smartwatch is capable of fitting into any situation - be it casual, formal or even sports.
The Huawei Watch GT comes with a 1.39 inch AMOLED touch display with high colour precision. On the back is a heart rate sensor which can monitor your heart rate in real time. If this doesn't convince you to get yourself this smartwatch, here's 6 features the Huawei Watch GT has that makes it the perfect watch for any situation.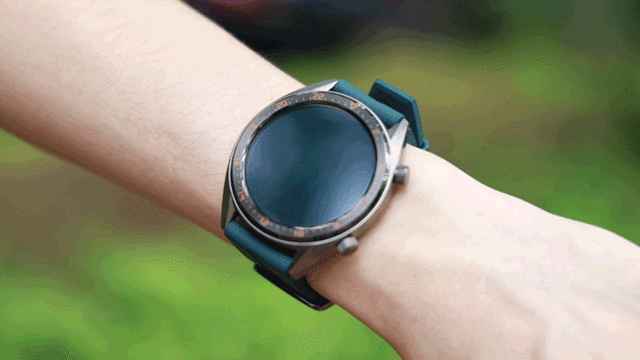 Round the clock heart monitor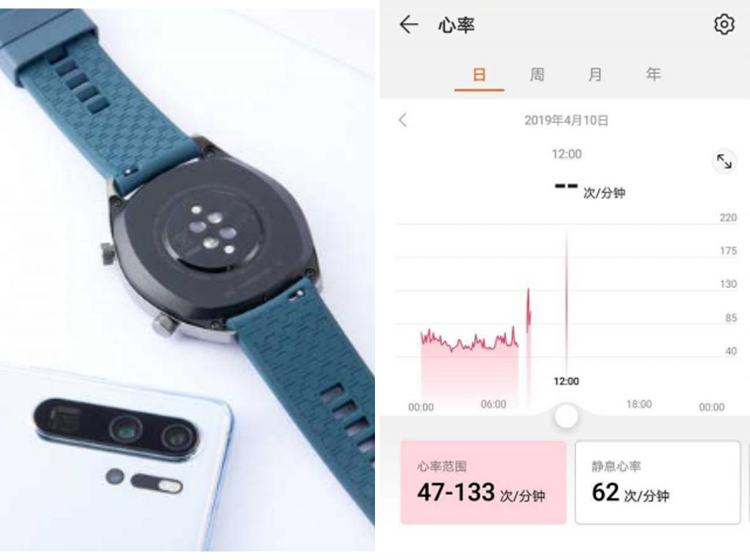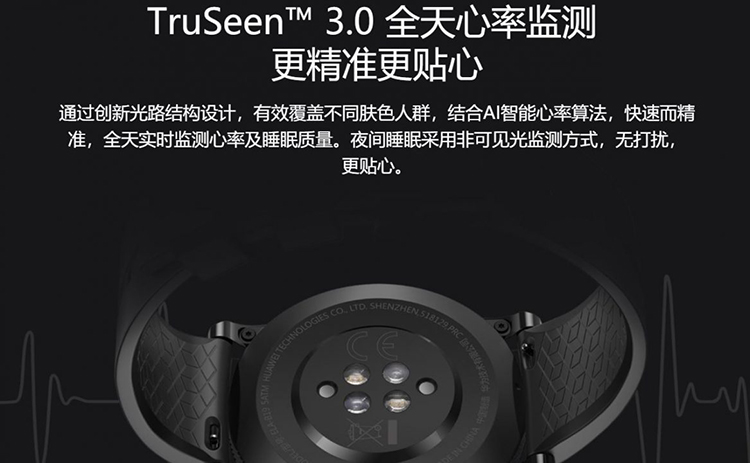 Huawei's very own TruSeen heart rate technology works fast and can measure the user's heart rate in a very short amount of time with high accuracy. You can have your watch measure your heart rate 24 hours a day in a very detailed manner if you wish. Reminders will be sent out based on the user's heartbeat. For exmaple, if the user's heartbeat is too high, a reminder will be sent to the user's phone and watch. It's that simple.
Get better sleep with Huawei's TruSleep technology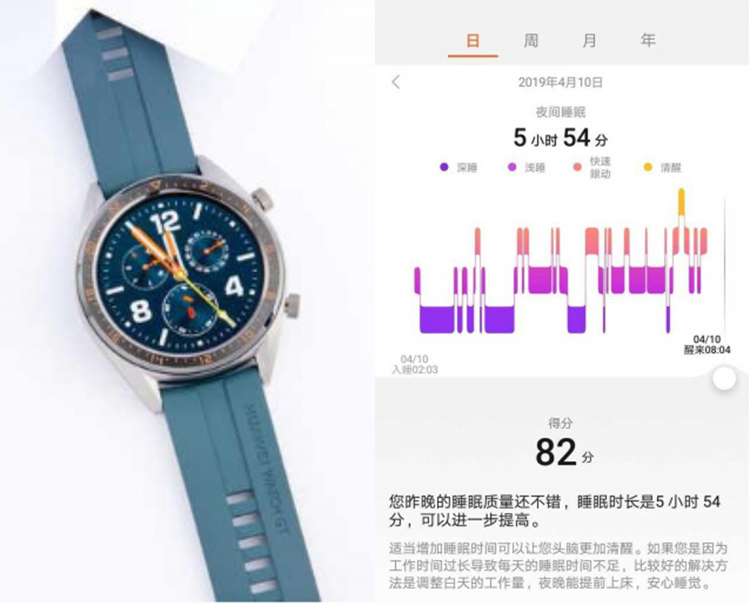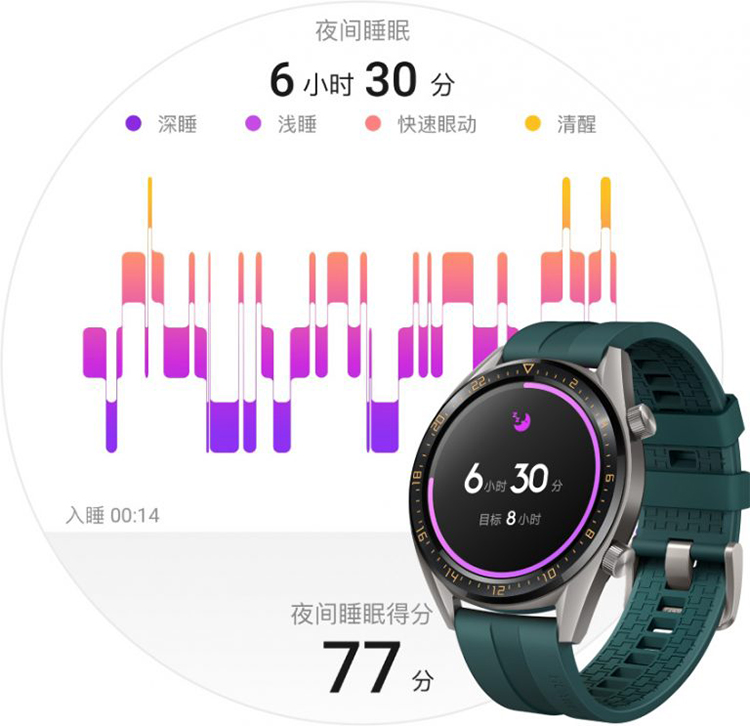 Huawei's TruSleep technology is the first of its kind PPG-based sleep stage monitor that recognizes the user's sleep patterns and states. How does it tell? It monitors a user's sleep based on their state of light sleep, deep sleep, rapid eye movement (REM) and whether the user is awake. To help improve sleep, the device offers a variety of solutions that improves sleeping habits which include sleeping advice, music for sleep and more.
Multiple sports modes for any kind of sporting activities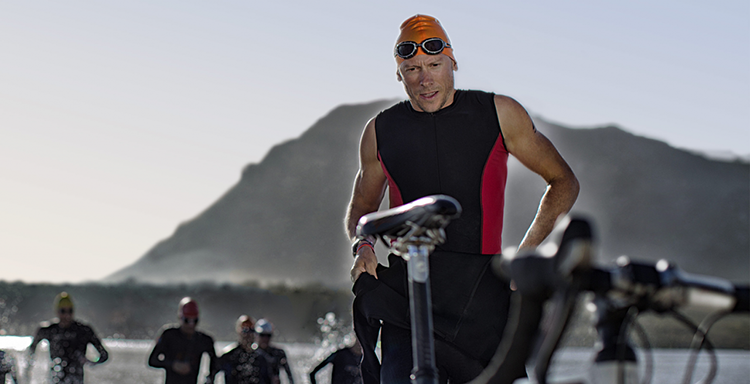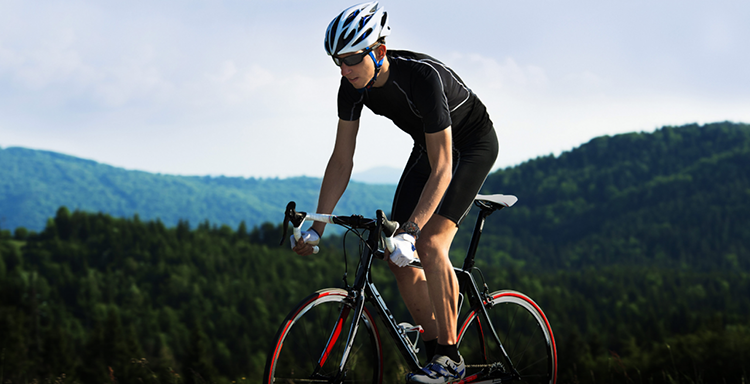 As mentioned above, there's a large variety of sports modes on the Huawei Watch GT. Among them are an off-road mountaineering, outdoor running, indoor running, outdoor walking, triathlon and more. The device records all key data in regards to movement which then is generated on the app to give information on movement, speed, heart rate and more. The information generated is very accurate to boot.
The data is used to allow users to know their current exercise state, plan their future workouts and more. In addition, the app also comes with a built-in exercise course which not only monitors a user's workout but also assists the user to achieve their fitness goals effectively.
A barometer and compass also comes pre-installed in the device - perfect for those who love hiking, cross-country running and more. The mountaineering mode records 3D distance, altitude and latitude as well as other data, making this the perfect watch for outdoor enthusiasts.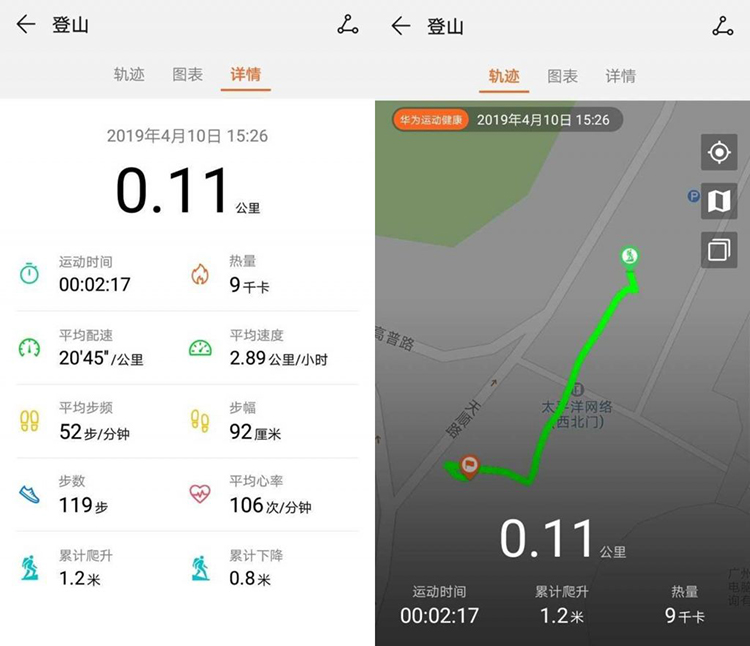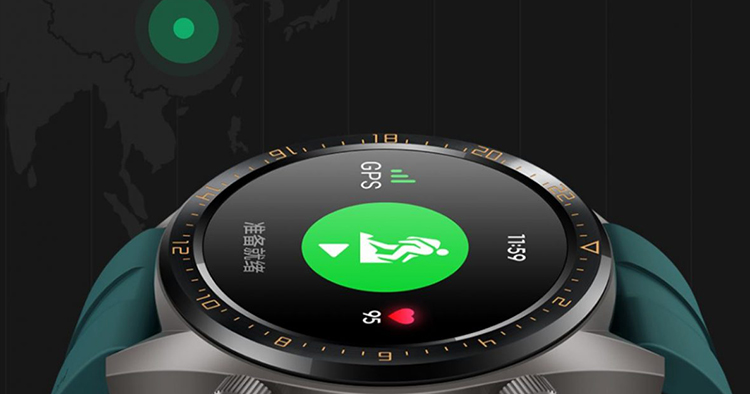 Lost your phone? The Huawei Watch GT can help you find it in a second!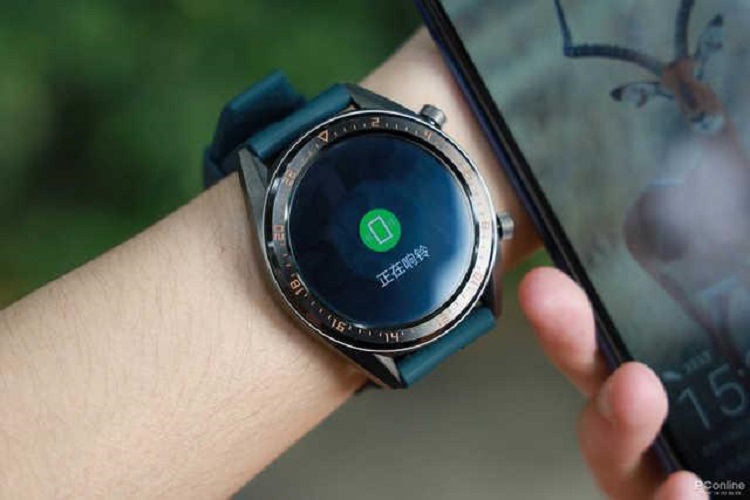 If you're the type of person who often misplaces your smartphone, perhaps you should be investing in this smartwatch. As the watch is connected to your smartphone via Bluetooth, a simple press on an app will cause your smartphone to ring, making it easy for you to locate your missing device.
5ATM waterproof feature means you never have to worry about your watch in any wet situation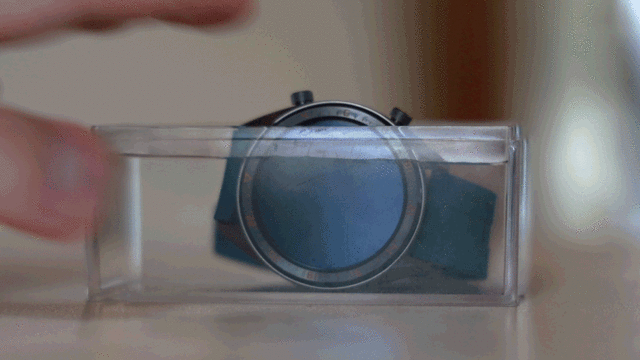 If you see a device with 3ATM, it means that the device is water resistant enough to withstand splashing water in situations such as washing your hands. To put it simply, ATM is the short form of atmosphere and atmospheric pressure. 5 means 5 atmospheres which the Huawei Watch GT has. This wearable can withstand more watery situations such as swimming and is capable of being immersed underwater for long periods of time. It can handle water pressure of up to 50 meters so bringing it to your daily swim sessions is no big deal.
Do note that you do need to wash your smartwatch if it has been exposed to seawater to prevent corrosion. Also, you probably would want to avoid bringing the Huawei Watch GT to areas with high temperatures such as saunas, hot baths and more due to the fact that the water resistant setting for the device only applies to cold and normal temperatures. High temperature enviroments increases the likelihood of water entering your device.
Long lasting battery with fast charging support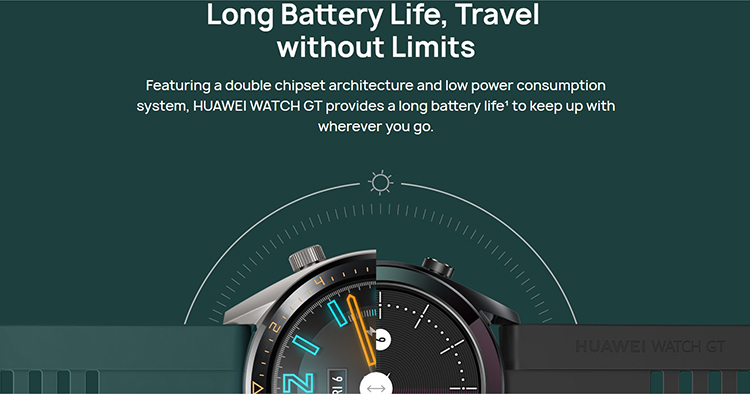 The Huawei Watch GT is powered by a 420mAh battery capacity. With the vibrant, full coloured, large screen, the device is able to last 30 days in a single charge, this includes wearing it 24 hours a day with the heart rate monitor, sleep tracker and message notifications turned off, as well as the screen turned on and off 200 times per day. With the trackers and notifications turned on, the smartwatch has a 14-day battery life. We tested the watch with all notifications and trackers turned on and found that the device only uses up only 7% battery energy per day.
If you're interested in getting your hands on the Huawei Watch GT, you can get a discount of up to RM200. The smartwatch currently retails for RM799 and you can get it on the Huawei official website. Keep up with the latest Huawei news and updates on TechNave.com!