Celcom 4G LTE Details: iPhone 5, Smartphone and Tablet Support Soon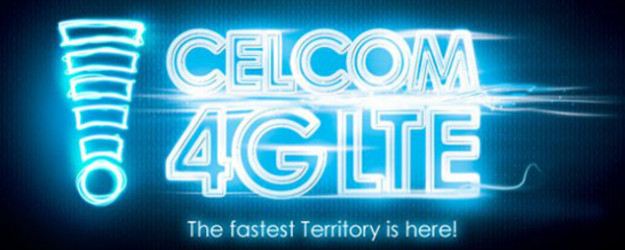 Celcom has officially begun the roll-out of its 4G LTE network with a 1000 first-come first-serve deal for all their subscribers. As mentioned earlier, this deal is for 3-months service with the USB dongle. While this seems to be the only device and plan for Celcom 4G LTE for now, the company have stated that more plans and more devices are coming.

At their official roll-out the company listed the Samsung Galaxy S4 / S IV, Apple iPhone 5, Nokia Lumia 920 and Sony Xperia Z as smartphones that would support Celcom's 4G LTE network. They hope to roll out LTE support for the iPhone 5 this 18 May 2013 (which according to them is the actual commercial launch date for the service). After this they will also roll-out support for tablets but apart from this little snippet of information, nothing else was mentioned. It also probably means that the Samsung Galaxy S4 / S IV smartphone version to be released under Celcom will most likely be the LTE-enabled Qualcomm powered Samsung Galaxy S4. While Celcom are committed to rolling out the Celcom 4G LTE coverage to everywhere in Malaysia you can go to their Blue Cube outlets at Menara Celcom and Sunway Pyramid for a first-hand experience of the service.