Celcom Deliver BlackBerry Q10 Plans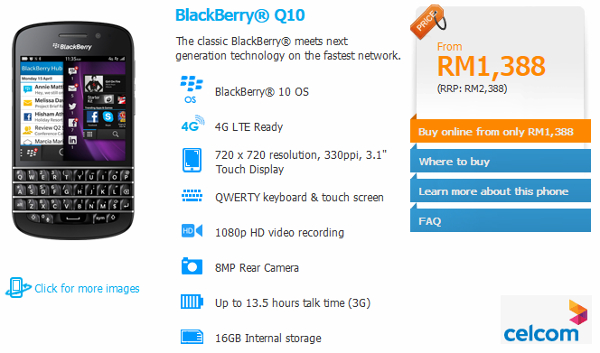 After the BlackBerry Q10's official arrival on Wednesday Celcom finally stopped teasing us with pre-registration stuff and delivered the real bundle plans. As usual, this applies for their Celcom First Prime, Celcom First Premier, Celcom First Elite and mPro Plus plans with the lowest subsidized price being RM1338. For more details see the table below:

Check out the BlackBerry Q10 Celcom's plan here and our other Celcom telco deals but for more information regarding these BlackBerry Q10 bundle plans go to the Celcom site.
BlackBerry Q10 Specs & Price >