Celcom, Digi and Maxis sign new MoU in preparation for 5G technology across Malaysia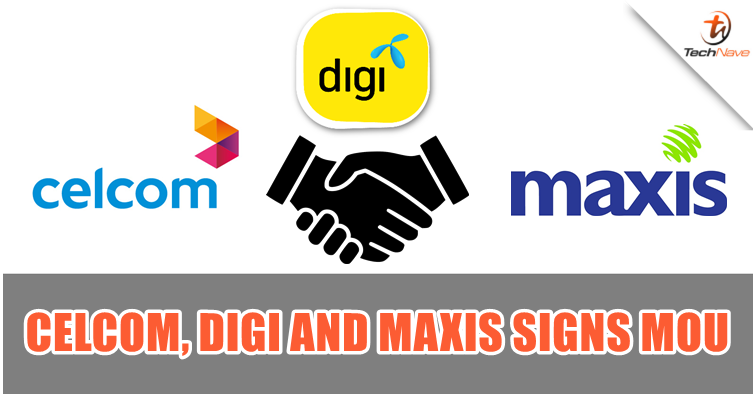 Today, our local telcos - Celcom, Digi and Maxis - have signed a new Memorandum of Understanding (MoU). This initiative is for the three companies to explore leveraging each other's resources to deploy a wider, more efficient fibre network for Malaysia. This will enable improved 4G connectivity nationwide, in line with the government's NFCP target.
According to the press release, the MoU will allow the three telcos exploring to combine their expertise in designing, building, commissioning, operating and maintaining their fibre infrastructure nationwide. It also includes evaluating ways the telcos can optimise the use of existing fibre infrastructure, and current swapping and common build arrangements. Of course, this includes the upcoming 5G technology which is said to be coming at the end of 2020 or so.
As Malaysia gears up for 5G deployment in the future, the MoU also serves as an important milestone for the telcos to achieve a denser, fibre-rich infrastructure. To recap, 5G technology promises a low-latency connection, higher data speeds, ultra-high reliability and capacity to manage more connected devices.
The CEOs from each telco are looking forward to working with each other to ensure they can cater for better customer experience across the country. Stay tuned for more local tech news at TechNave.com.