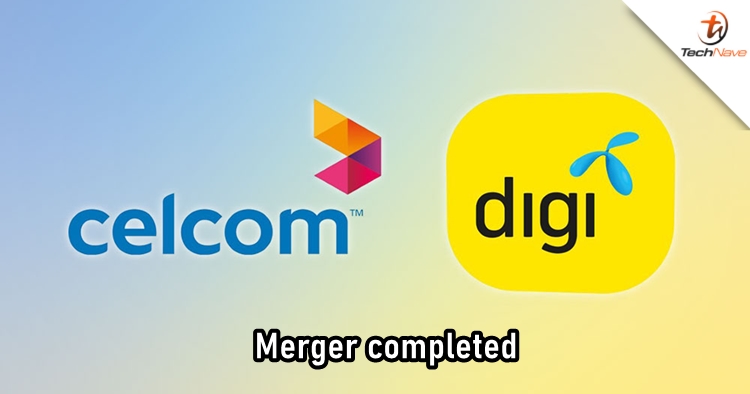 Photo courtesy of Malaysiakini
The Celcom-Digi merger has been completed. In a filing with Bursa Malaysia, Axiata stated that the company would hold equal ownership with Telenor in Celcom Digi at 33.1 per cent each. The merger will also become the largest local listed technology company on Bursa Malaysia.
Axiata received newly issued Digi shares of 33.1 per cent and cash of RM2.5 billion funded by Digi on the completion. Digi also issued shares to Telenor to reach the mentioned equal ownership following Telenor's payment of RM300 million to Axiata. In a joint statement, both companies said they would serve an estimated 20 million customers, with revenues of RM13 billion and earnings before interest, taxes, depreciation and amortisation (EBITDA) of around RM5.8 billion, on a pro forma basis for the financial year 2021.
Furthermore, Celcom Digi is also investing RM250 million over five years to build a world-class innovation centre in Kuala Lumpur.
"The aim is to catalyse the Fourth Industrial Revolution (4IR) digital transformation and strengthen the local ecosystem through the adoption of the Internet of Things (IoT), artificial intelligence (AI), cloud computing and 5G," said the companies.
What do you think about the news? Leave a comment to let us know your opinion, and stay tuned to TechNave.com for more local tech reports.