Celcom Offering Samsung Galaxy Mega 6.3 from RM1088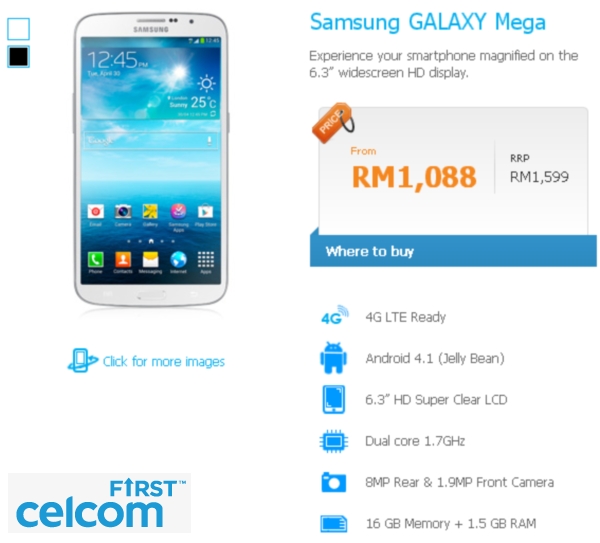 Looking to get the Samsung Galaxy Mega 6.3 but wonder at the price? Well, Celcom now have it on subsidized prices starting from RM1088. This really big phablet offers good mid-range capabilities with it's 1.7GHz dual-core processor and 1.5GB RAM but does have some nice features at the ready like 4G LTE support and an 8MP rear camera. The smartphone is available on Celcom First Prime, First Premier and First Elite under 12 month and 18 month contracts along with Mobile Internet Data plans. You may have to pay some advance payment as well but this will be rebated later on. For the full details check out the table below: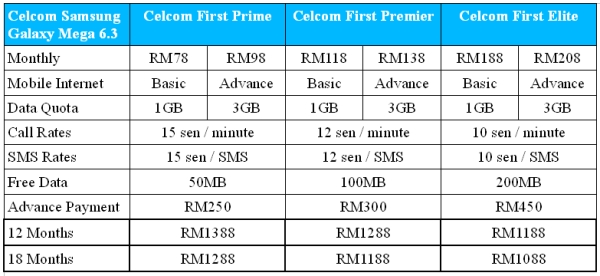 For more details, please check out the Samsung Galaxy Mega 6.3 Celcom's plans or Celcom site but you can also find more Celcom Telco deals here.