Celcom Opens up BlackBerry Q10 Registration of Interest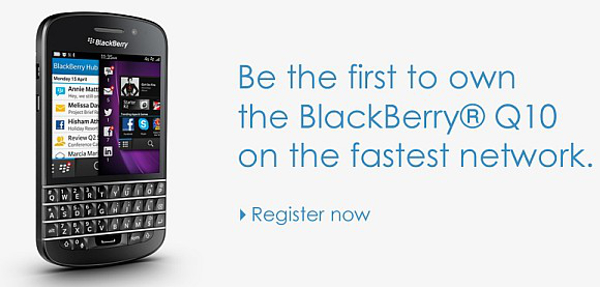 As the BlackBerry Q10 looms on the horizon (due in Malaysia this Wednesday), Celcom are now offering pre-registration of interest for the Q10. While the device retails at RM2388 minus any other plans or subsidies, it does offer 4G LTE support and an actual physical QWERTY keyboard as opposed to the previous touch-screen based BlackBerry Z10.

In addition to to getting a BlackBerry Q10, early registers can get a Bluetooth speaker worth RM299 along with RM200 rebates (RM20 x 10 months) off the monthly subscription. You can choose to pick up the Q10 from Kuala Lumpur, Penang and Johor Bahru with 2 outlets from each location. To check out our other Celcom telco plans click here but for more info regarding the Celcom BlackBerry Q10 click on the Celcom site.
BlackBerry Q10 Specs & Price >