Celcom Releases Samsung Galaxy S4 / S IV Plans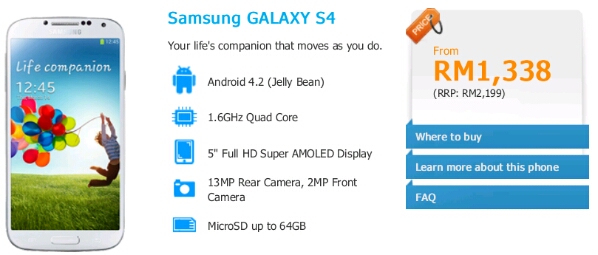 Celcom has released their bundle plans for the Samsung Galaxy S4 / S IV (Non-LTE) version. In a show of flexibility normally unseen before in previous initial offers, the Samsung Galaxy S4 / S IV is being offered under 12 months, 18 months and 24 months contracts and for nearly all of the bundles including Celcom First Prime, Celcom First Premier, Celcom First Elite and mPro Plus. The lowest subsidized price of RM1338 is of course only for a 24 month contract but there are more than one choice available. Check out the table below for all the details: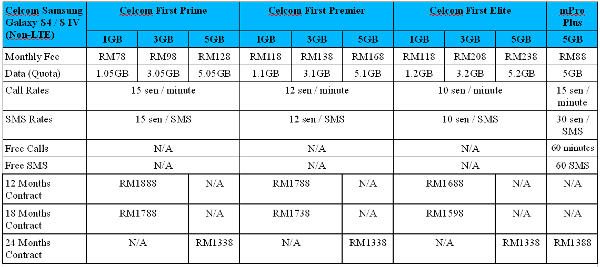 Click here for more Celcom Telco plans, but for more information regarding these deals and bundle plans check out the Celcom site.