Celcom and Maxis complete joint 5G network trial, achieving speeds over 1.1Gbps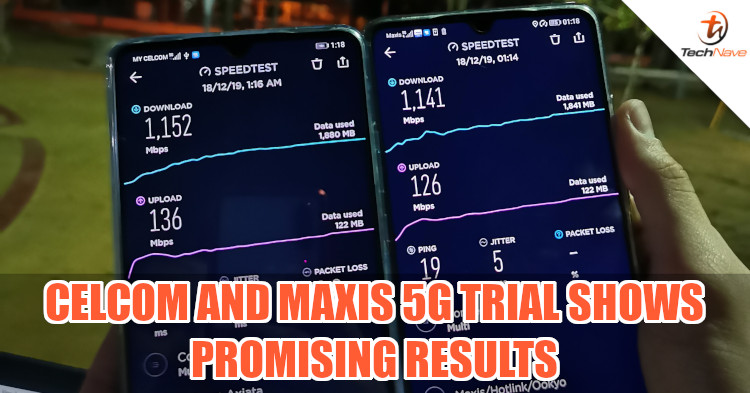 The telco companies in Malaysia have been hard at work testing 5G technology, which is expected to take 2020 by storm. In fact, the latest news is of Celcom's and Maxis' success in a trial of the 5G Multi Operator Core Network (MOCN), a first for Southeast Asia. During the trial, results showed peak speeds of more than 1.1Gbps.
Celcom and Maxis ran the trial in December last year. With a Maxis 5G site located at Kuah's Seaview Hotel and the Celcom 5G site was the Westin Langkawi Resort & Spa, the two company tested how MOCN would perform. MOCN is basically a form of Radio Active Network (RAN) that allows two different core networks to share the same.
Effectively, users of two different networks can connect to their respective ones via the same 5G base station. It also means that users can get 5G connections even when they are within the base station coverage of a different network. The potential benefit of such a setup is a more seamless experience when moving from under one network coverage to another.
Celcom and Maxis are expected to conduct more MOCN trials like this using 5G Standalone within Q1 of 2020, so perhaps getting actual commercial 5G coverage isn't as far off as we expected. Having said that, when will Malaysians get to enjoy 5G speeds consistently? Let us know what you think on our Facebook page and stay tuned to TechNave.com for more news updates.