Celcom announced FiRST Blue, FiRST Gold and Free Internet on Weekends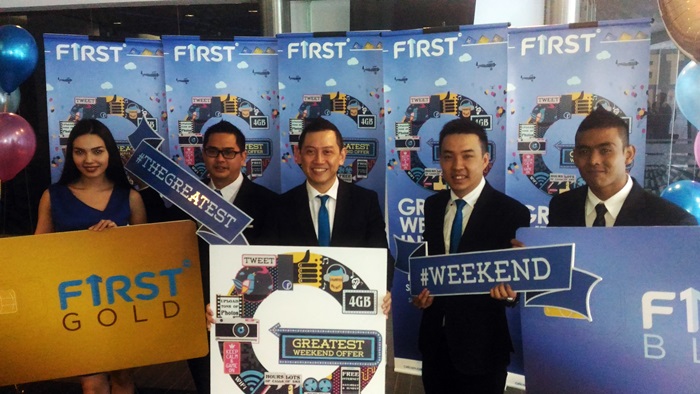 Zalman Aefendy Zainal Abidin, Chief of Sales and Marketing Officer of Celcom Axiata Berhad (middle), Kevin Chin, Brand Manager (second right) and Bernard Ho, Head of Brand Management (second left) with models at the launch of the FiRST Blue and FiRST Gold
Celcom Malaysia made a big announcement by revitalising its post-paid segment with the introduction of two new plans – the FiRST Blue and FiRST Gold. Customers will get to enjoy free Internet data during the weekends if they subscribe to it.
"Celcom is bringing the significantly fresh and enriched highlights of both FiRST Blue and FiRST Gold, which have been personalised to cater to the ever changing digital needs of Malaysians. It goes without saying that these new plans complement corresponding customer usage behaviour, and are powered by the country's widest network, the Celcom 4G-lightning speed network." said Zalman Aefendy Zainal Abidin, Chief of Sales and Marketing Officer of Celcome Axiata Berhad during the launch.
FiRST Blue and FiRST Gold offers a total of 6GB and 12 GB internet data for the cost of RM45 and RM100 per month respectively, both of these internet plans are added up by 2/4GB monthly internet, 2/4GB internet for the weekends, and free 2/4GB Celcom WiFi. Other than that, customers can also enjoy unlimited music from Yonder Music, receive extra free Internet (the more they use), given extended credit limit for nonstop and great Internet surfing, auto debit of 5% savings on their monthly bill, Club privileges and they can also carry forward unused Internet data over to the next month.
"The FiRST Blue and FiRST Gold comprise entry and mid-level plans, and are designed for anyone who is never quite satisfied with their Internet quota and yearns for more – especially when they are more relaxed, and prefer to surf most during the weekends. These two plans are most desirable for busy professionals and those with families, and who want to enjoy the Internet to the fullest on their mobile devices." Zalman added.
Here's a clearer picture of FiRST Blue and FiRST Gold benefits:
Monthly commitment of RM45/RM100
2/4GB Free Internet on Saturday and Sunday
2/4GB Monthly Internet
2/4GB Complimentary Celcom WiFi
Free Unlimited Music with Yonder for 6/12 Months
50/100 Minutes and 50/100 SMS to all Network
Internet Bonus (the more you use it)
Carry Forward Unused Internet up to 2/4GB
Extended Credit Limit RM250/500
Auto Debit Savings 5% Savings over your monthly bill
CLUB for FiRST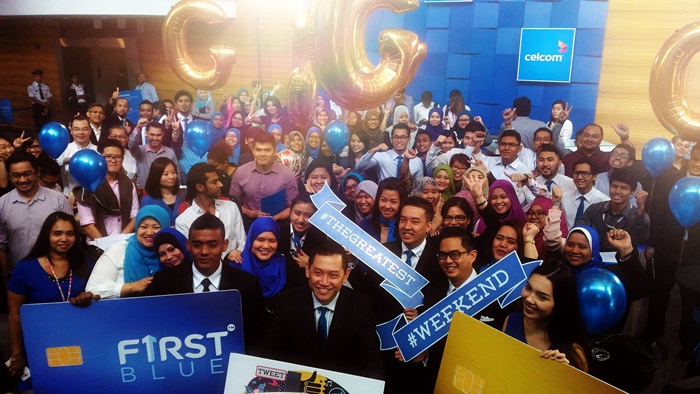 FiRST Blue and FiRST Gold will be available starting tomorrow (18 November) and customers can apply for the new plans by visiting Blue Cube stores and selected Celcom Xclusive Partners. For more information on the package and price plans, visit www.celcom.com.my.