Celcom announced they will partner with several tech and government agencies with IoT solutions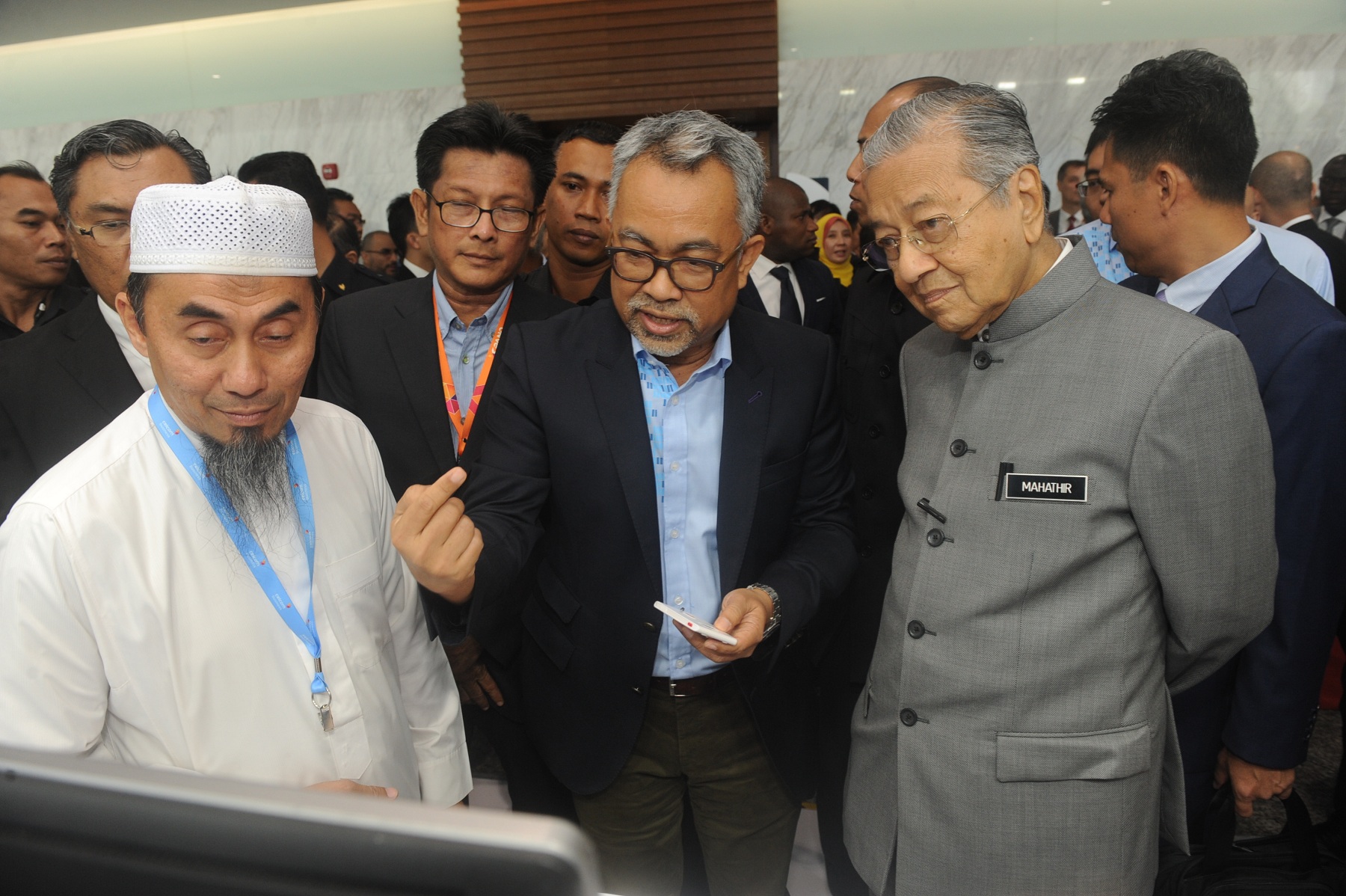 Idham (center) explaining showcasing another Celcom innovation - IoT in Logistics - to Tun Dr Mahathir Mohamad, Prime Minister of Malaysia (right), during the Industry4wrd: Shaping the Future of Industry event. The 'Hajj Pilgrim Tracker' aims to make Hajj and Umrah trips safer and simpler for pilgrims, with a built-in phone ID card holder, mandatory to be worn by all pilgrims. This technology features position tracking, two-way voice communication, and a panic button
With the uprising of the Internet-of-Things (IoT) solutions, Celcom Axiata Berhad has announced that the blue telco will be partnering with several technology partners and government agencies for the development of IoT business solutions across multiple industries and businesses within Malaysia.
This was announced during the Industry4wrd: Shaping the Future of Industry event, which was organised by the Ministry of International Trade and Industry (MITI). Moreover, Celcom also showcased some of their proposed IoT industry implementations especially IoT in utilities, logistics, natural environment monitoring and industrial improvement.
"The IoT eco-system will enable industries and consumers to connect, control and monitor remotely on their devices via the internet anywhere and at any time. The Internet-of-Things will open up an incredible array of fresh opportunities and innovation, and we look forward to work closely with government agencies and technology partners to enable smart solutions for everyone," said Idham Nawawi, Chief Executive Officer of Celcom Axiata Berhad.
Below is a list of Celcom's showcased NB-IoT implementations:
IoT in Utilities
Smart Water Meter - Water consumption and billing data is transmitted directly to the state government's water supply company, with a built-in SIM card.
Smart Electric Meter - With the inclusion of a SIM card in every electric meter, the state government's energy company can keep tabs on their customer's consumption and billing costs.
Smart Lighting - Smart street light controller offers significant energy savings with scheduled dimming and controllability, remote reporting of failures and power abnormalities, and condition-based usage.
IoT in Logistics
Hajj Pilgrim Tracker - Aims to make Hajj and Umrah trips safer and simpler for pilgrims, with a built-in phone ID card holder, mandatory to be worn by all pilgrims. This technology features position tracking, two-way voice communication, and a panic button.
Vehicle Tracking - Enabling vehicle operators to monitor their fleet and optimising journeys by calculating distance and speed.
IoT in Natural Environment Monitoring
Landslide Disaster Alert - Soil movement at hillsides can be monitored and simulates the environment of a landslide with IoT sensors that send real-time analytics and insights, including warning messages.
IoT in Industrial Improvement
Remote-operated Excavator - Using the highly advanced Ultra-Reliable Low-Latency Communication (URLLC) technology, 5G-equipped excavators can be controlled remotely via joystick, with almost real-time responsiveness.
Stay tuned for more Celcom news at TechNave.com.