Celcom awards 'Endless Trials' champion with RM100,000 cash prize
Celcom Game Hero cash prizes were presented by Zuwairi Zakaria, Head of Pricing and Retail Marketing of Celcom Axiata Berhad and Dato' Lion Peh, Chief Executive Officer of Techninier Sdn Bhd at Menara Celcom
Celcom Game Hero series has once again made a return and this time around, Celcom's latest game tournament - 'Celcom Game Hero - Endless Trials' has ended with Muhammad Nazir Basri taking home the grand cash prize of RM 100,000 with 6290 points.
The tournament went on for a course of four months until the finalists battled each other for the grand cash prize. Nazir is 31 years old from Klang, Selangor came out as the winner after an intense one-hour live showdown. Coming behind him as the first runner-up is 29-year-old Mohd Farhan Hassin from Kota Bahru, Kelantan with 6245 points and RM60,000 cash prize. Then as for the second runner-up, Mohd Sabree Junyul (27) also from Klang, Selangor scoring 6235 points and winning RM40,000 cash prize. There were also compensation cash prizes 4th-6th place receiving RM10,000, as well as 7th-9th with RM5000.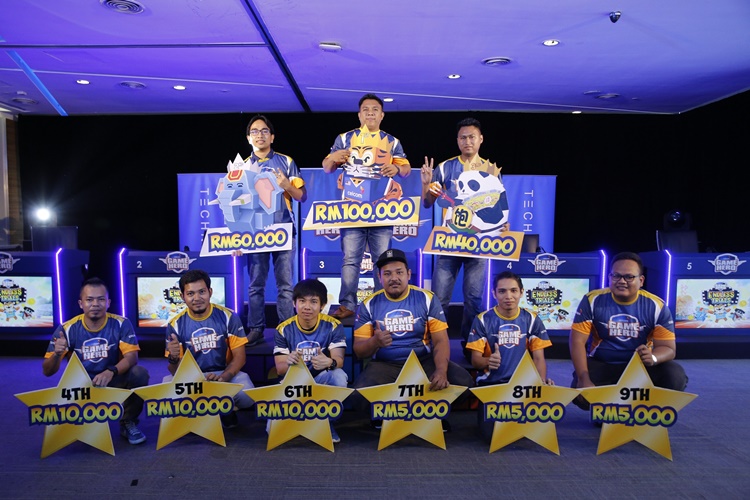 The winners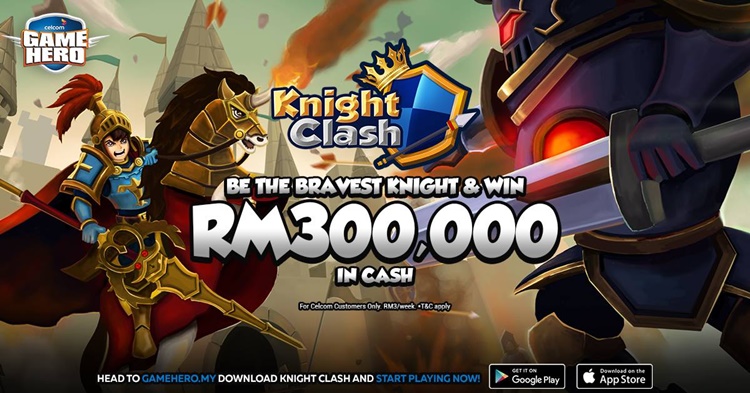 In addition, that's not the end of Celcom Game Hero series. With their partnership with Techninier Sdn Bhd who was behind the games, they will introduce a new game called Knight Clash. It's a new scrolling runner game where the hero "Knight" must defeat waves of enemies and traps to save a princess. As usual, players will just need to get the highest score on the leaderboard to win the cash prize.
For more information on Celcom Game Hero's fifth mobile tournament – 'Knight Clash, visit www.gamehero.my.