Celcom commits to help with COVID-19 situation in Malaysia with communications support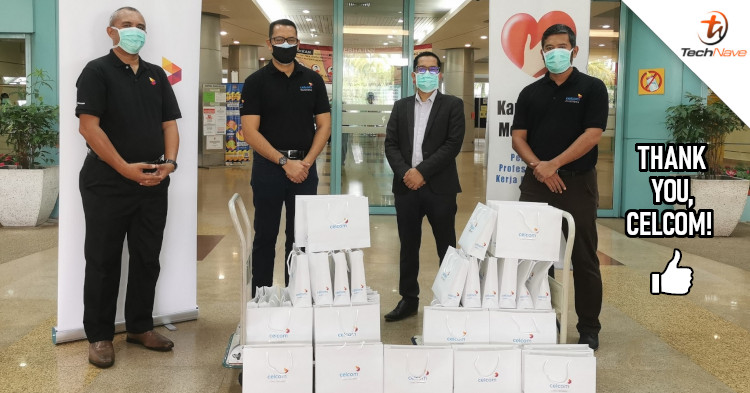 The rising number of people infected by COVID-19 in Malaysia means that medical staff in our country have to keep working hard in the next few weeks. To support all these front liners, Celcom has committed to providing additional communications support to medical staff in the different hospitals in Malaysia.
Celcom has already sent 200 postpaid SIM card to the Ministry of Health (MOH). These SIM cards all come with 20GB of data and unlimited talk time for free. It is hoped that the unlimited calls will be useful for medical officers who will have to contact many people categorised as patients under investigation (PUI).
Additionally, Celcom provided support to the Sungai Buloh Hospital, which is an important facility in dealing with the pandemic in Klang Valley. A total of 40 mobile devices and phone lines, as well as the mobile cell tower in the form of Celcom's Cellular on Wheels, were also provided. In particular, the Cellular on Wheels will ensure that the area around the hospital should not run into connectivity issues.
It's truly heartening to see all these companies doing their part in helping our country in this time of crisis. Hopefully, we'll all come out of this better as a nation. What other companies do you think should contribute and what could they do? Let us know on our Facebook page and stay tuned to TechNave.com for more news.