Celcom giving away free 88GB hotspot and internet data quota each and more promotions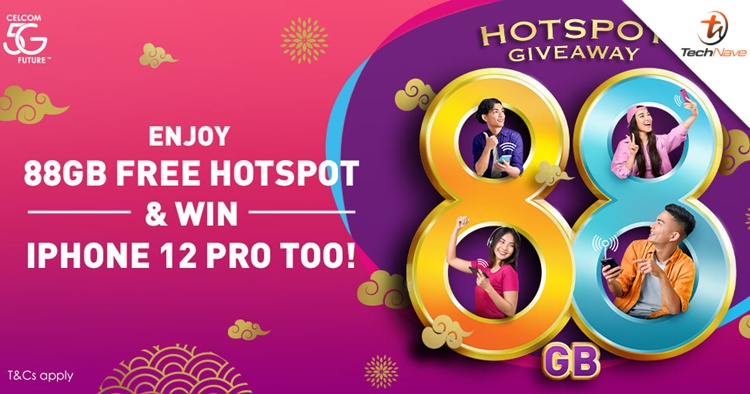 In view of the on-going MCO, Celcom has just announced that they will be offering free 88GB hotspot and Internet data quota for their Xpax consumers. As for the Mega postpaid users, they can enjoy a new Mix and Match promo.
Starting with the new Xpax promo, new prepaid customers who subscribe to Celcom Xpax Unlimited Internet RM12 Weekly or Unlimited RM35 Monthly passes are eligible for the free 88GB hotspot quota. It can be purchased on the Celcom Life app and it's valid up to 3 days. For existing prepaid customers with 7-day, 14-day, or 30-day Internet Passes, they will get to enjoy the same promo as well. Those with Unlimited Internet passes can also enjoy the 88GB package at RM8.80, valid up to 8 days.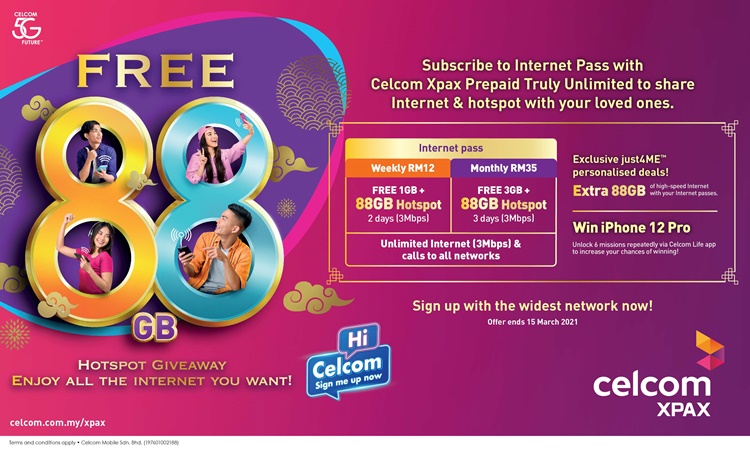 On the other hand, all Celcom Xpax prepaid customers can participate in simple missions via the Celcom Life app to unlock instant rewards, and complete more 'missions' to be in the running to win an iPhone 12 Pro. Completing each mission such as the first login or 15 daily logins on Celcom Life app will award prepaid customers with free internet, free credit and free validity. Customers will get one entry for the iPhone 12 Pro grand prize once they have completed 6 missions.
Last but not least, Celcom Mega postpaid family lines can enjoy the Mix and Match promotion as aforementioned. This allows the customers to choose 2 smartphones from 14 different brands which include 1x 5G phone and 1x 4G phone for RM188 only. Finally, Celcom XP Lite postpaid customers with M or L passes can also enjoy the recently upgraded free unlimited Facebook, Instagram, WhatsApp and WeChat access, above the existing unlimited YouTube.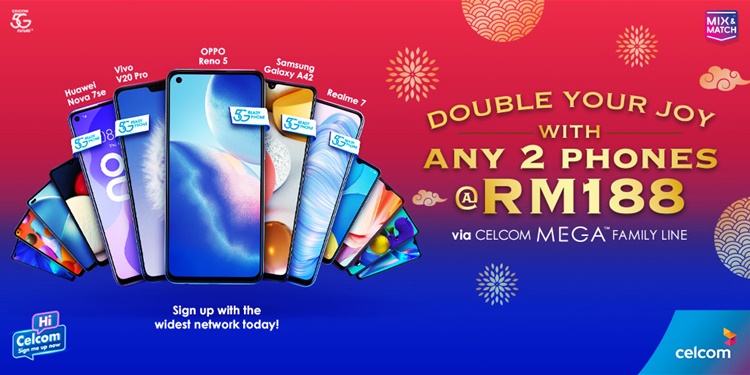 For more information on Celcom's latest offerings and exclusive deals, you can visit their official website at www.celcom.com.my or www.celcom.com.my/xpax. Stay tuned for more local trending tech news at TechNave.com.