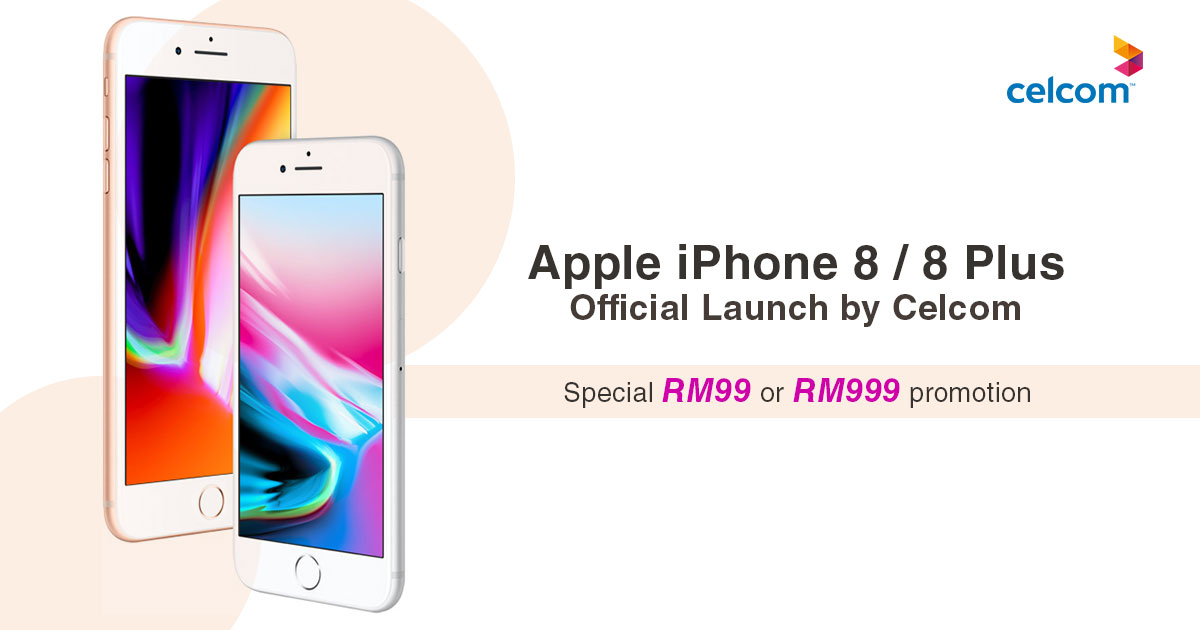 By now, most of you have already heard that the Apple iPhone 8 and iPhone 8 Plus are coming to Malaysia on 20 October 2017. And yes, there's barely any difference between the iPhone 8 series and iPhone 7 series. Even though that's the case, the fact remains that the iPhone 8 series is still the superior one. Celcom also wants you to know that there is going to be a special promotion for the flagships for just RM99 or RM999. SAY WHAT NOW?
Is that even possible? Of course, Celcom just made it happen and they will be having a Celcom iPhone 8 launch on the launching date. The special promotion applies to the iPhone 8 and 8 Plus (64GB) for just RM99 or RM999. To win and bring home the iPhone 8 series, you will stand a chance to win either one as long as you sign up for the device bundle program from Celcom FIRST postpaid plans. Winners will be chosen randomly and it's a one-day promotion by Celcom, only at Blue Cube Iconic, Sunway Pyramid. How can you not say yes to the upcoming most affordable flagship by Celcom on that day?
We also heard there are other great promotions at the Celcom iPhone 8 launch as well so bring your friends and family, see you at the Blue Cube Iconic, Sunway Pyramid on 20 October 2017, from 8am to 10pm!