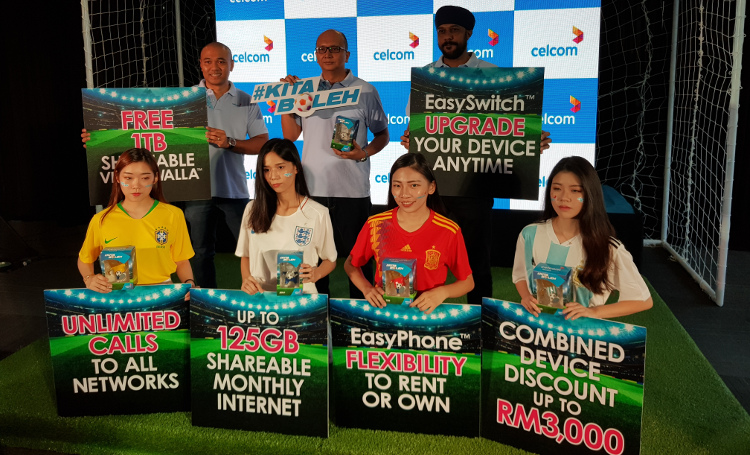 Celcom announced starting 1 June 2018, they will be offering a new and easy way to enjoy the latest in mobile gadgets through their upgraded EasyPhone™. The new and improved EasyPhone™ now offers the flexibility to rent the latest in mobile devices starting from as low as RM35 a month. Not only that, the EasyPhone also allows the customer to upgrade their device from as low as RM120 as well. Celcom have also announced that they will introducing a new Celcom Mobile Family plan that will allow easy data sharing between friends and family members of up to 125GB a month.
The plan allows up to 5 supplementary lines to have up to 25GB of data shared to them by the principle line for a low price of RM48 per supplementary line, terms and conditions applied. The additional data allocated to the supplementary line can be used at any time during the day, and it is easily managed through the Celcom Life app which is downloadable through the Apple App Store or the Google Play store.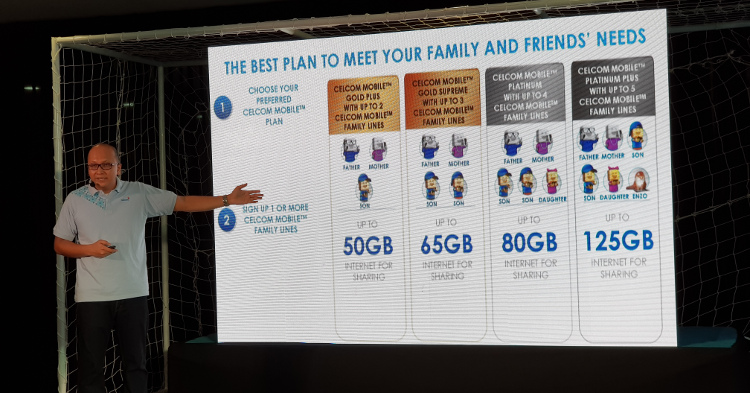 The Celcom Mobile Family plan is available for the Celcom Mobile Gold Plus, Gold Supreme, Platinum and Platinum Postpaid plans. There is a special bundle for Celcom Mobile Family customers right now as they can get either a combined discount of up to RM3000 on devices or an RM300 discount for each Celcom Mobile Family line. For more information you can visit Celcom's official website. For more updates like these, stay tuned to TechNave.com.