Celcom launches Unlimited Family Plans at only RM40 per Family Line and more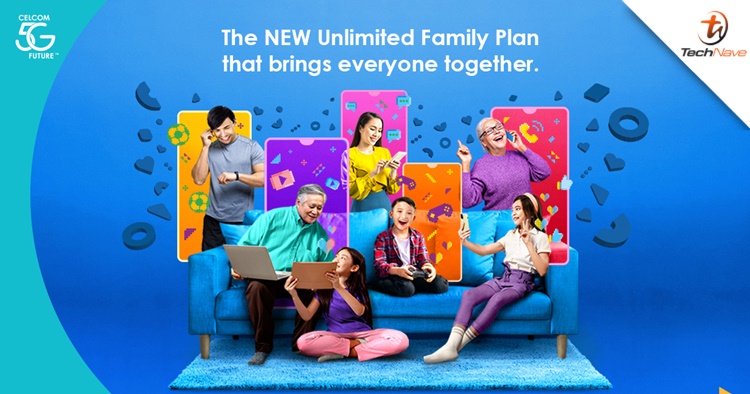 When it comes to mobile data family plans, there was no such thing as an unlimited data family plan until now. Celcom actually did it and launched Malaysia's first unlimited family plan with a ton of perks as well, so read on below if you want to find out more.
For starters, Celcom MEGA postpaid plans now offer Family Lines with Unlimited Internet access and 5GB Hotspot, at only RM40 per Family Line. In addition, it allows up to 6 Family Lines per account and comes with a FREE 6 month iQiyi VIP access via Video Walla Plus add-on. This is only applicable to the principal Celcom MEGA postpaid RM128 plan and above.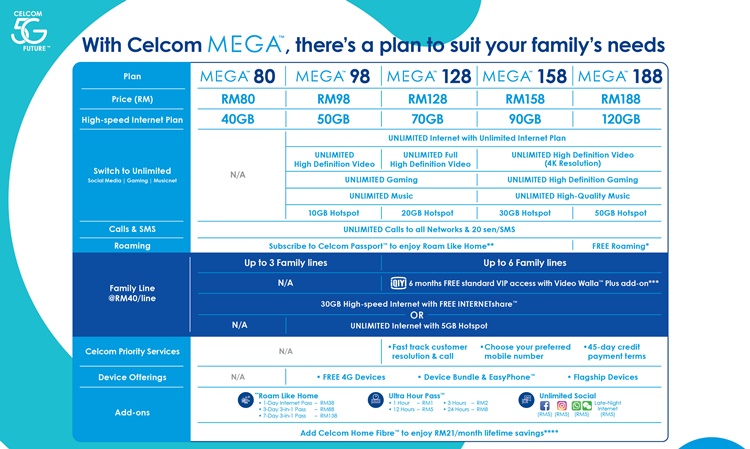 Celcom MEGA postpaid customers on the RM128 plan and above will also enjoy a worry-free experience via Celcom Prioritized customer resolution. This includes a special number selection, 45-day extended credit payment terms and fast track customer resolution and calls. Celcom MEGA Family plan customers can also enjoy RM21 per month of lifetime savings when they sign up with Celcom Home Fibre 100Mbps.
As for Celcom MEGA postpaid RM98 plan and above with Family Lines, the company is offering customers an exclusive opportunity to pair with a FREE android smartphone and save more when you add on with only RM549 for a Samsung A7 Lite. Customers may choose to own two Apple devices including the latest iPhone 13 series and an accessory with savings up to RM2320 and a 50% discount for Phonecare.
For more information, you may visit the official Celcom Family plan webpage here or the nearest Bluecube store to know more. Stay tuned for more trending tech news at TechNave.com.