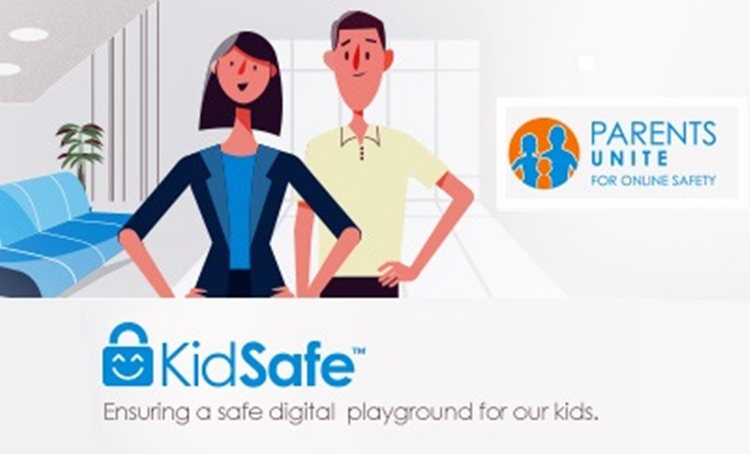 Today, Celcom Axiata Berhad has launched a new app called KidSafe which is an initiative from its Online Safety campaign. As the name suggest, the campaign aims to create awareness among parents to safeguard the digital playground for their children, such as online grooming, cyber bullying, inappropriate contents, online scams and other cyber-related crimes.
Joining hands with institutions and organizations with the likes of Brainy Bunch International Islamic Montessori, Proteft and Save the Children, Wanita IKRAM Malaysia, as well as support from Google and UNICEF. Aswan Khan Osman Khan, Depurt Chief Executive Officer, Business Operations of Celcom said the demographic of smart devices usage today includes a large number of children, which are vulnerable to online predators.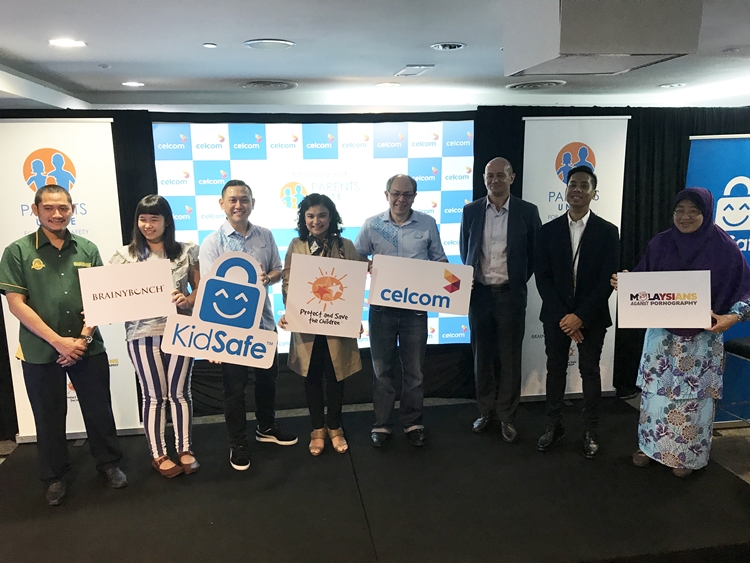 "As a mobile communication provider, we realize that it's our responsibility to provide a safe digital experience for children. The initiative we are embarking on signifies that Celcom is on the same stands with the consumers when it comes provisioning a safe cyber realm for the younger ones."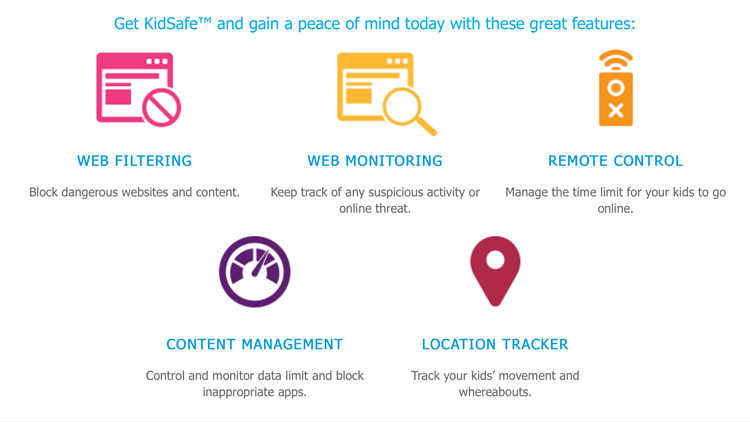 That being said, this is where KidSafe comes in. It is a network basic internet filtering service and it currently works on Android devices and apparently there's a fee for that, starting from a monthly payment of RM9.99, A half-year subscription at RM54.99 or RM95.99 annually.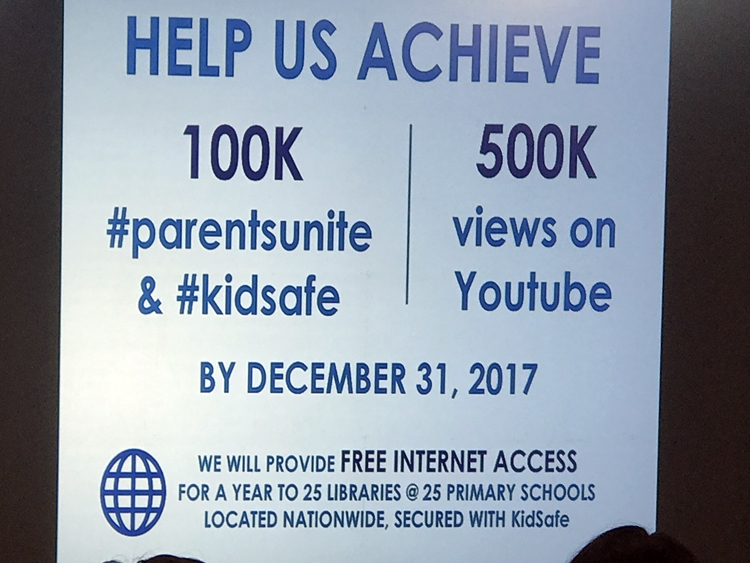 In addition to that, the telco giant has pledged to provide 25 schools with complementary wireless connectivity for a whole year if the hashtags count of #parentsunite and #kidsafe reach 100k each, together with 500k views for KidSafe YouTube video by 31 December 2017.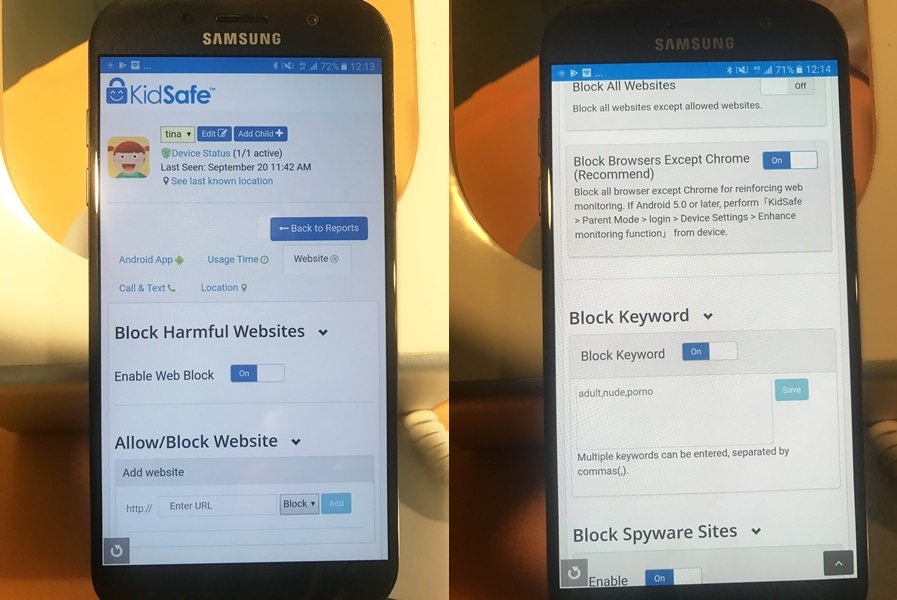 The KidSafe app user interface page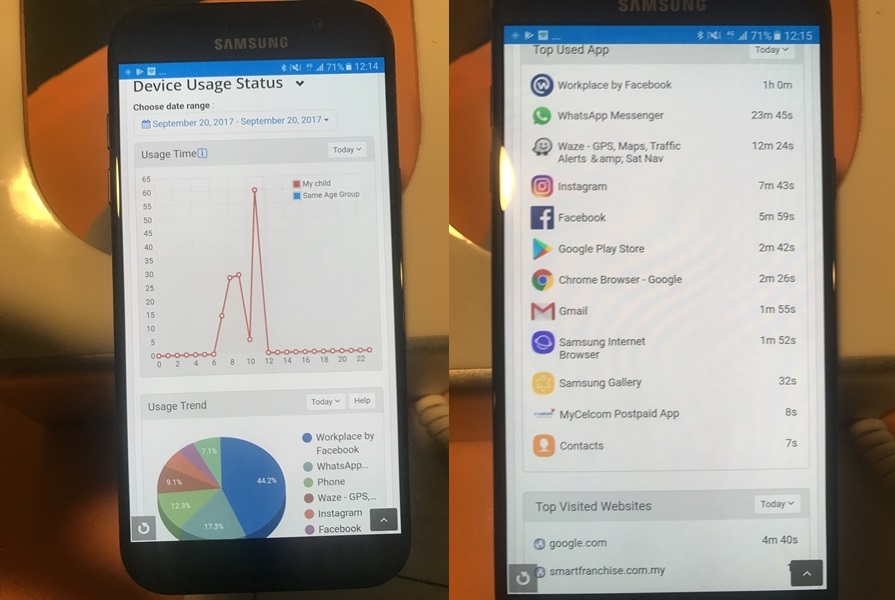 So much details!
KidSafe is in line with the call from Multimedia Malaysian Communications and Multimedia Commission. For more information, kindly head over to their website here to find out more.