Celcom offering FREE previous gen smartphones and more affordable Apple iPhone 5C
Starting off the new year with a deal, Celcom are now offering the Apple iPhone 5C from a more affordable price of RM1888 for the basic 16GB version with, in their own words "no strings attached", which means zero contract. This offer is available from 2 January 2014 to 7 January 2014 but is exclusive to online sign ups only. The other Celcom offer involves the HTC Wildfire S, Nokia Lumia 520 and Sony Xperia U, where Celcom is offering these previous generation entry-level smartphones for FREE provided you sign up for a 12 month or 18 month contract. That deal ends on 31 January 2014. Check out the table below for more details regarding these three phones.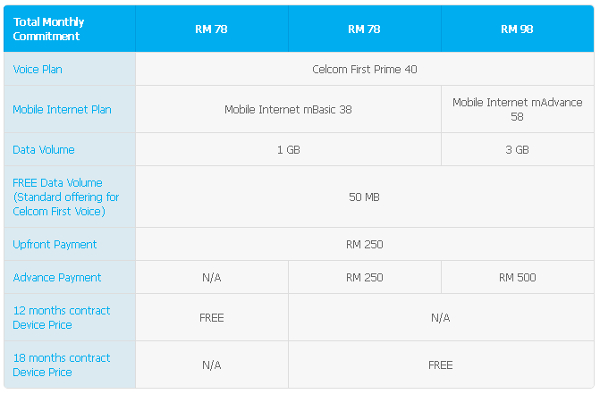 If you need more information about the Apple iPhone 5C deal check out the Celcom site but if you need info on the three free smartphones you'll need to go to a separate Celcom site. If you're wanting other plan options we recommend that you check out our various Apple iPhone 5C, HTC Wildfire S, Nokia Lumia 520 and Sony Xperia U plan comparison tools. Alternatively, you can also check out our other Celcom Telco deals as well.
Apple iPhone 5C Specs & Price >