Celcom offers Nokia Lumia 920 from RM1198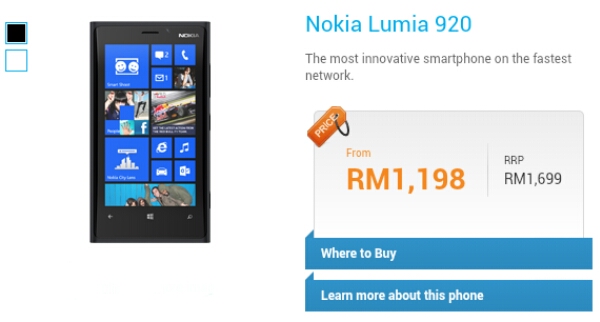 With the Nokia Lumia 1020 out and the Nokia Lumia 925 on the way to Malaysia, it was just a matter of time before some telco offered the Nokia Lumia 920 at subsidized prices. Celcom is now offering the Nokia Lumia 920 from as low as RM1198. As usual it is on contract with one of the Celcom First plans plus a Mobile Internet plan. Thankfully, the contracts are available for 12 months and 18 months but you will have to pay an extra advance payment which will be rebated later on. Check out the table below for more details: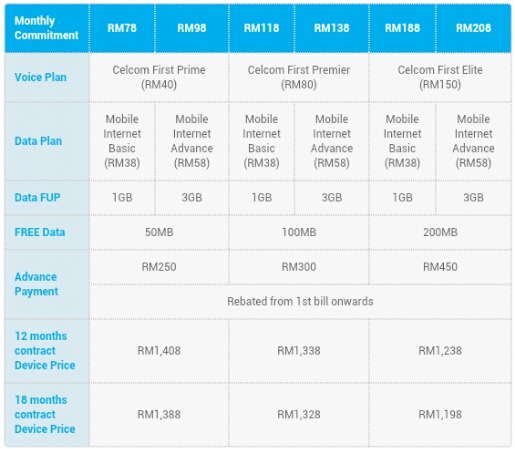 For more information about this deal check out the Celcom Nokia Lumia 920 site or see other Celcom Telco Deals. You can also check out other Nokia Lumia 920 Telco deals as well.
Nokia Lumia 920 Specs & Price >