Celcom offers Samsung Galaxy Tab 3 7.0 from RM549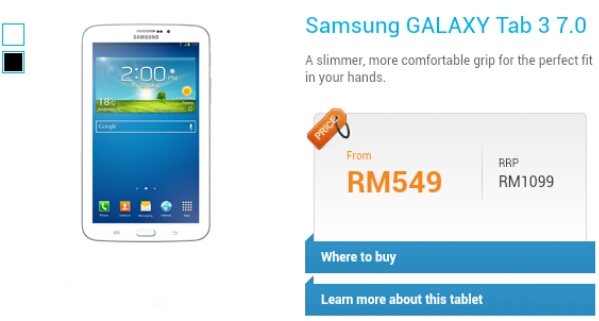 Fans waiting for the Samsung Galaxy Tab 3 7.0 can now get the 7-inch tablet with cellular capabilities from Celcom for as low as RM549. Knocking down the price by about half from the original retail price of RM1099 the tablet offers entry level to midrange performance with a 1.2GHz dual-core processor and 1GB RAM. The tablet is available on the various Celcom First plans with pay-as-you-use voice and SMS for 12 month or 24 month contracts. For more details check out the table below: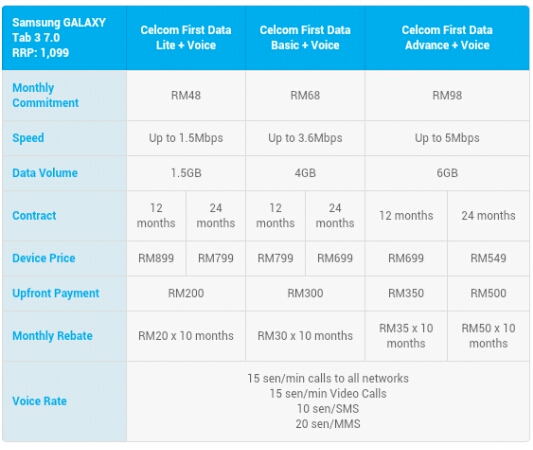 For other telco options check out our Samsung Galaxy Tab 3 7.0 plans comparison tool but if you need more information regarding this deal, go to the Celcom site. Alternatively, you can also check out our other Celcom telco package deals.
Samsung Galaxy Tab 3 7.0 Specs & Price >