Celcom offers double internet quota over the weekend to support the Thomas & Uber team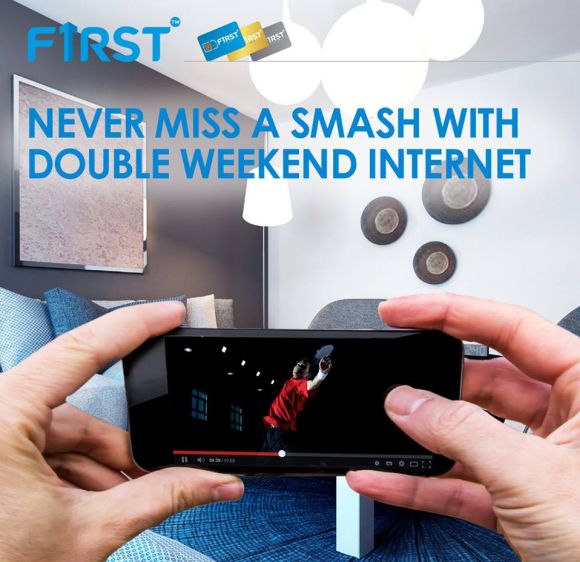 To show support to the currently ongoing mission to capture the Thomas and Uber cup by the Malaysian shuttlers, Celcom is offering its users double the internet quota for the weekend, which we presume for users to watch the match online.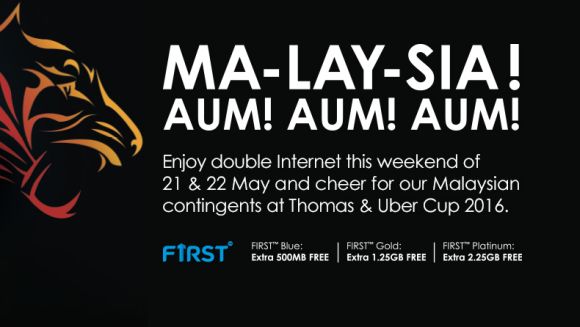 The internet quota for FIRST postpaid customers are added to their quote just for the weekend, up to 2.25GB extra. This is applicable for FIRST Blue, FIRST Gold and FIRST Platinum postpaid subscribers. The additional data cap are as follows:
FIRST Blue – Free 1.0GB Weekend quota – Additional 500MB
FIRST Gold – Free 2.5GB Weekend quota - Additional 1.25GB
FIRST Platinum – Free 4.5GB Weekend quota - Additional 2.25GB
The promotion is offered in conjunction with the Thomas & Uber Cup 2016 finals that's happening in China. Good luck Malaysia!
[Source]