Celcom releases new mobile mini-web series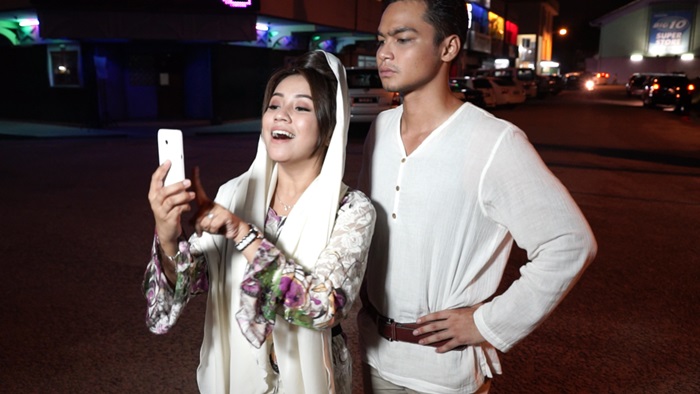 Ika Nabella with Shafiq Kyle stars in 'Ceciter: Projek Cari Bini"
Celcom Axiata Berhad (Celcom) is doing an experimental new genre of a short and quick entertainment through an all-new mini web series – Ceciter: Projek Cari Bini, via ESCAPE (Celcom's personal entertainment space), that can be downloaded and viewed on mobile devices. It has 13 episodes overall, and it started on 11 March with the first and second episode subsequently, and it will continue to air new episodes every Monday and Wednesday.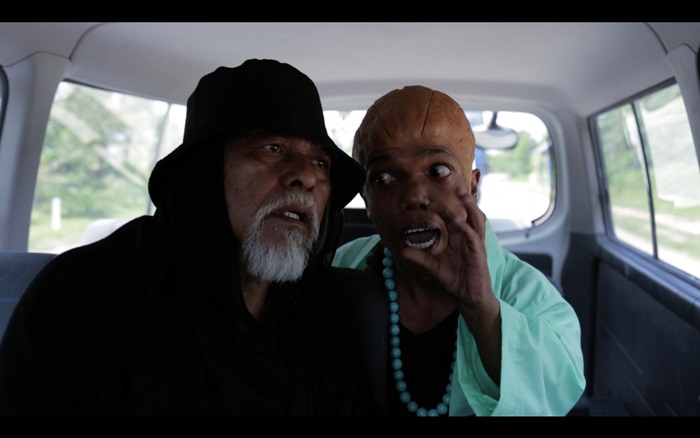 Daud Bade (Wan Hanafi Su) listens intently to Pok Da (Badrul Kerdil) on how he can reach his new-wife to be
The sypnosis of the story is about a war veteran, Daud Babe (Wan Hanafi Su) who dreamt of his late wife and asked him to find a new young wife. Troubled by loneliness for many years, yet driven by passion and ambition to fulfil his quest for true-love, the main character embarks on a journey and encounters numerous trials and challenges which include his old nemesis, Abe Wan Kenopi (Sabri Yunus), and those that test and eventually fire him up to seek happiness.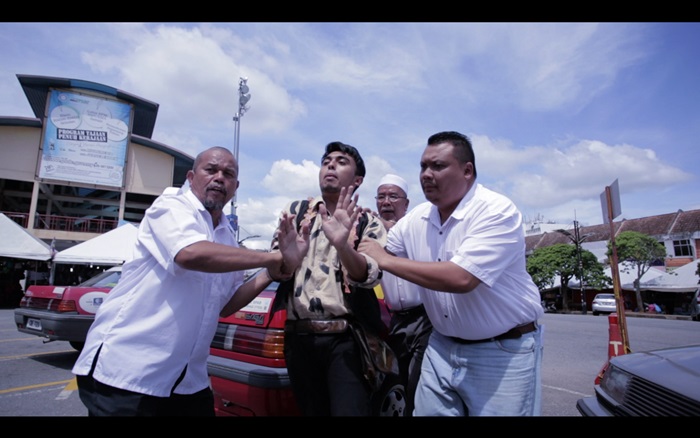 Issey Titan plays Wan Soho in one of the scenes of 'Ceciter: Projek Cari Bini'
Ceciter: Projek Cari Bini also features a prominent Malaysian cast like Shafiq Kyle, Issey Titan, Ika Nabella, Ariff Sumbu and many more. Also, Zalman Aefendy Zainal Abidin, Chief of Sales and Marketing Officer of Celcom Axiata Berhad said Celcom's ESCAPE is proud to bring Celcom customers the first ever Malay comedy content to meet the rising demands for more varieties of creative content.
"This is an experiment of trying out a new genre of short and simple clips, that will eventually evolve into collaborative efforts with other partners to include crowd sourcing and user generated original content. As Celcom continues its focus in enhancing greater customer experience, we are committed to provide more desirable content and superior products and services on our robust and trusted platforms, powered by our Undisputed No.1 4G LTE network – to further heighten and enrich our customer's experience," he said adding that Celcom is committed to staying ahead in its goals to embrace digitalisation.
Customers can view and enjoy Ceciter: Projek Cari Bini via ESCAPE simply by:
Login and Register with ESCAPE
Select preferred content & click 'Escape Now' button
Select preferred payment method
Enjoy the show!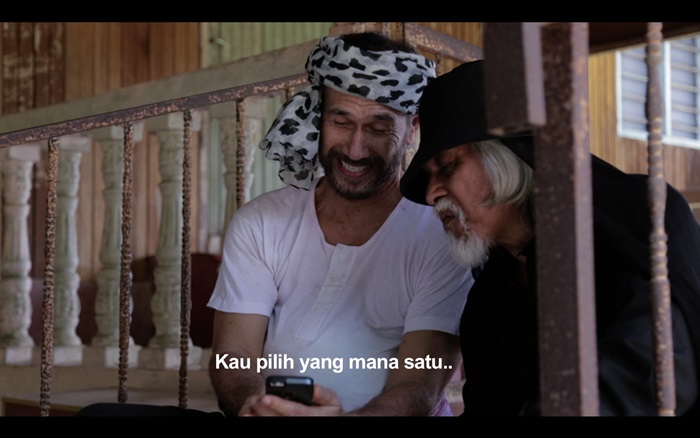 Mboroi (Mat Over) shows Daud Bade (Wan Hanafi Su) on how he can find his new-wife to be on a mobile-app
If you want to check it out, catch the pilot episodes of Ceciter: Projek Cari Bini or find more information on www.celcomESCAPE.com.