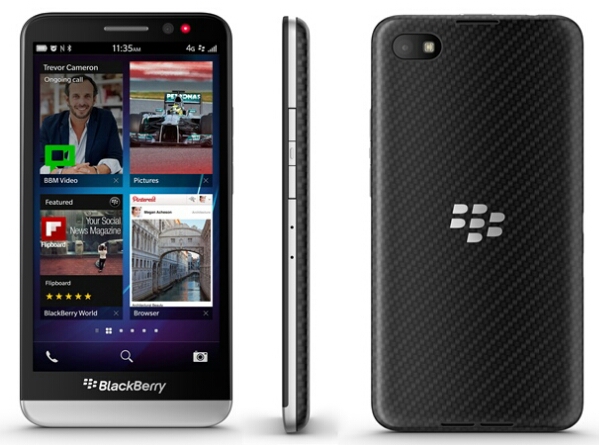 Celcom's slated 14 days of BlackBerry Z30 exclusivity is just around the corner and they've since released the various packages surrounding the Z30 smartphone. Available on 5 October 2013 at the Blue Cube Sunway Pyramid store, Full Line Communications Sdn Bhd in Shah Alam and Gateway Sdn Bhd in Wangsa Maju, the BlackBerry Z30 will be available on 24 month contras to any Celcom First Voice + Data mPro bundle plan subscribers. As mentioned before, the first 200 subscribers get a BlackBerry Z10 FREE (RM1899), an Urbanears Headset (RM340), 2 Alicia Keys concert tickets (RM590) and the Alicia Keys "Girl on Fire" album download. Check out the table below for more details:
Celcom BlackBerry Z30
Celcom First Prime
Celcom First Premier
Celcom First Elite
Celcom First Data mPro Plus
Monthly
RM128
RM168
RM238
Data (Quota)
5.05GB
5.1GB
5.2GB
Call rates
15 sen / minute
12 sen / minute
10 sen / minute
SMS rates
One Rate
Free calls
RM40 usage
RM80 usage
RM150 usage
Free SMS
24 Months contract
RM738
Total Cost
RM3810
RM4770
RM6450
After the promotion period, Celcom will offer the BlackBerry Z30 from RM1238 under a 24-month contract. Subscribers for these plans will get a free Urbanears Headset as long as there is stock. For other alternatives check out our various Celcom Telco plans.