Celcom reveals secure Zipit Chat, FREE until 22 November 2015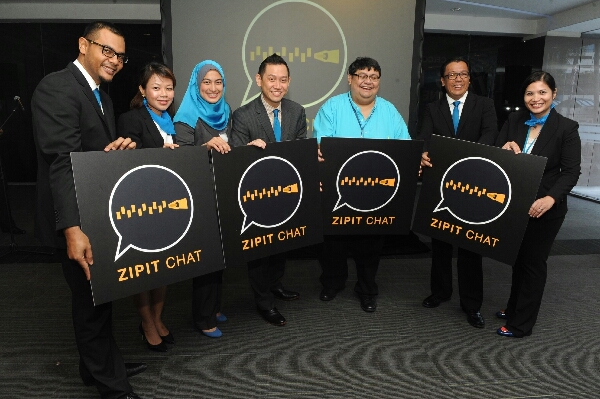 Masdiana Sulaiman, Head of Brand Management and OTT of Celcom Axiata Berhad, En. Zalman Aefendy Zainal Abidin, Chief Marketing Officer of Celcom Axiata Berhad, Zakhir Mohamed, Group Chief Executive Officer, mTouche Technology Berhad and Dato' Sri Shazalli Ramly, Chief Executive Officer of Celcom Axiata Berhad at the launch of Zipit Chat service which guarantees the ultimate privacy in mobile chat communication.
Celcom Axiata Berhad recently revealed a new secure chat app called Zipit Chat which offers encrypted chats, email and voice over IP (VoIP) along with password protection, stealth mode, self destructing messages and private mode for your phone book and media. Zipit Chat is built based on Advanced Encryption Standards (AES) 256 for more secure mobile services. Zipit Chat is available from Google play for Android at only RM10.00 while the iOS version for App store will only be available next month. Celcom will offer the service for FREE with terms and conditions until 22 November 2015. For more information on Zipit Chat check out www.zipitchat.com.my.